Image
Keep Your Business Pest-Free!
Commercial Pest Control in Western Pennsylvania
It's important to protect your business and customers from pests, but it's not always easy. If you're struggling with pests, Trust Witt for all your commercial pest management needs! Our commercial pest control services will eradicate current infestations while safeguarding your facility from future issues. With our help, you'll be pest-free quickly and easily!
About Our General Commercial Pest Control Service
Our commercial pest control uses Integrated Pest Management, which is a combination of common-sense practices that remove and eliminate pests with minimal risk. We call it SmartPM®, which stands for Service Methods Achieving Responsible and Thorough Pest Management. This comprehensive, cost-effective approach is the best way to eliminate pests from your facility.
Commercial Pest Control Professionals With 100 Years of Experience
An infestation can be detrimental for businesses, impacting both profit and reputation. That's why it's best to leave commercial pest control to the professionals. Our program is designed to quickly eliminate pests while making it impossible for them to return. With over 100 years of experience, you can feel confident that our products and methods really work.
When you choose Witt Pest Management for your commercial pest control needs, we will:
Inspect: Our thorough inspection uncovers existing issues and potential problems so we can eliminate pests at their source, giving you long-term results.
Identify: Treatment varies depending on what pests are present, which is why accurate identification is important.
Implement: To eliminate pests, we implement a proactive, integrated plan that's tailored to your facility's specific needs.
Inform: Your technician will keep detailed notes during treatment and give you a comprehensive report to review at the end.
Interact: We believe in forming strong relationships with our clients. We maintain strong relationships through regular interactions and check-ins.
Our GreenPro Certification - Highly Trained Commercial Technicians
At Witt, we strive to provide effective commercial pest removal solutions that are safe for the environment, our clients, and the properties we service. Our efforts have earned our SmartPM® commercial service program a GreenPro Certification. This is the nation's largest green certification program for pest management professionals. We're part of less than 1% of companies in the United States that have earned this recognition.
Commercial Industries We Service:
With over 100 years of experience with commercial pest control in Pennslyvania, we have experience in just about any commercial industry imaginable. Below are some of the commercial industries we service:
Education and School Systems: Keep your students and faculty safe from pests with our comprehensive pest solutions.
Hospitality and Hotels: Happy guests are pest-free guests. Let us help you maintain a pest-free environment for your guests.
Processing Plants: Keep your products safe from pests with our targeted pest solutions for processing plants.
Office Buildings: Keep your employees healthy and productive with a pest-free workplace.
Apartment Complexes: Protect your tenants and your reputation with our effective pest solutions for apartments.
Research Facilities: Keep your labs and research areas free from pests that can damage experiments and compromise results.
Restaurants: Protect your customers and your business from pests that can spread disease and create health hazards.
Supermarkets: Keep your products safe from pests that can contaminate and spoil food.
Warehouses: Protect your inventory from pests that can damage products and affect profitability.
And More!
Our Guarantee
Should pests persist in between scheduled treatments, simply let us know and we'll re-service your home for no additional cost to you. That's our guarantee to you!
Image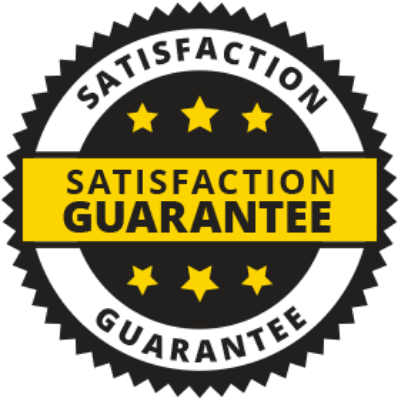 Service Areas
Areas We Service in Pennsylvania
Witt Pest Management has been providing the best commercial pest control in Pittsburgh since 1908. We're proud to help our neighbors achieve pest-free homes and can't wait to help you! We also service the following areas in Western Pennsylvania; see what commercial pest control services we offer in a city near you:
Image