Image
Trust The Professionals With Over 100 Years of Experience!
What kind of problem are you having? Select all that apply.
Pest Control in Carnegie, PA
Carnegie offers a wide variety of housing, shopping, and transportation options to the people that live within its borders. While Carnegie offers its residents a lot of choices, the only choice for protecting properties from dangerous and damaging insects should be the exterminators here at Witt. We are a local company that is dedicated to providing all of our customers with industry-leading pest control services in Carnegie. Whether you are looking for comprehensive year-round treatments or a specific service for a specific issue, Witt Pest Management has a solution to get rid of pest problems in any home or business!
When you choose our team, we will protect you from the following:
Image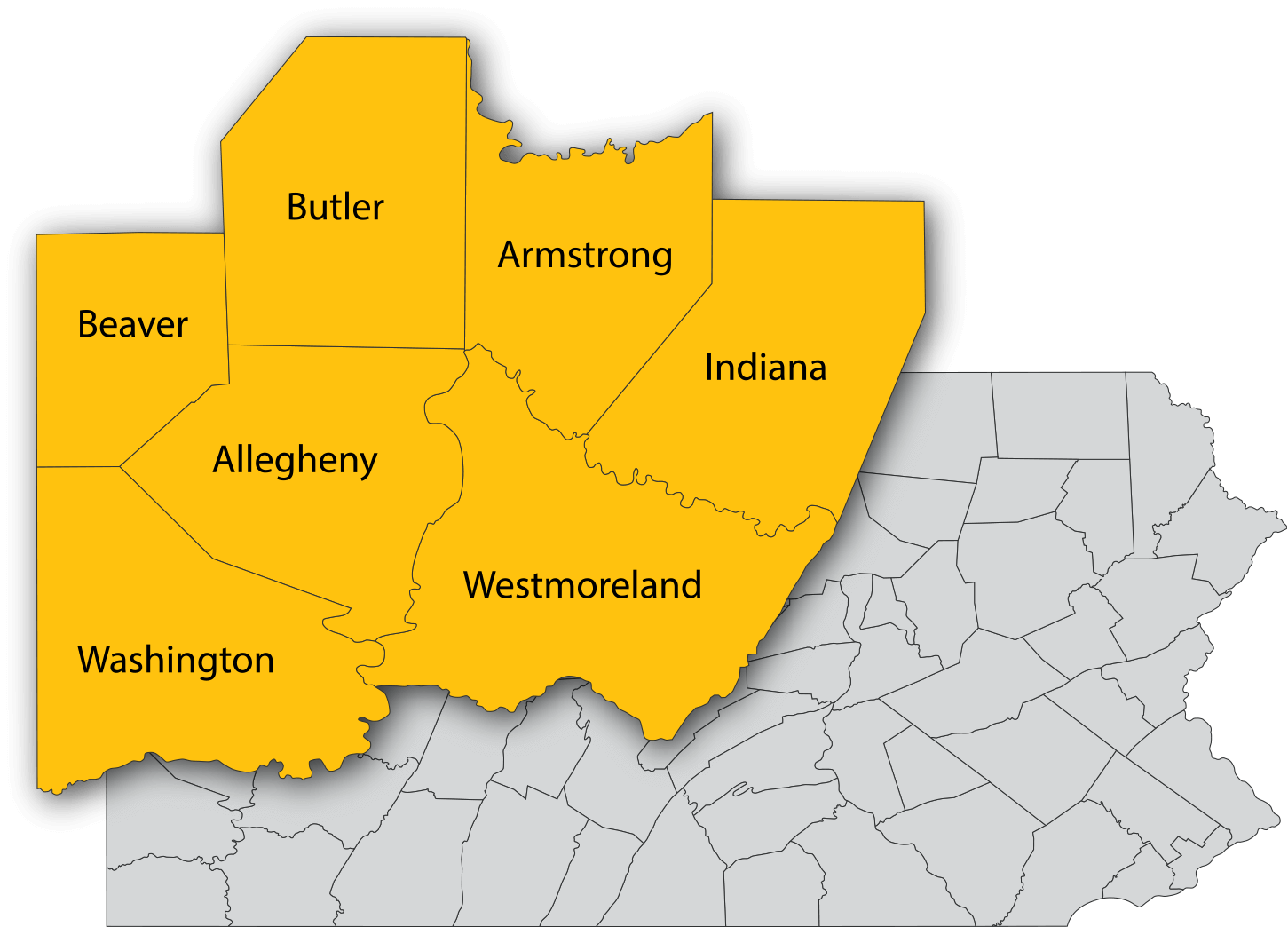 Experts with 100 Years of Pest Control Experience in Carnegie!
We are ready and able to provide Carnegie residents with residential pest control services to protect their homes from nuisance and damaging insects like ants, mice, earwigs, spiders, cockroaches, and more!
We offer three different year-round pest control services to ensure that we are meeting the needs of all of our customers, but no matter which program you decide is right for your family and home, you can be sure you will receive the following:
Easy and affordable payment plans.
A detailed inspection.
Scheduled comprehensive treatments performed in the spring, summer, and fall.
Preventive maintenance services that focus on the exterior of your home.
Priority service visits provided in between scheduled service visits that are at no additional charge to you if it ever becomes necessary. 
Our TopCare® Complete program is our most comprehensive program and provides customers with protection from over 40 common household pests, pest proofing and clean-up services, exterior treatments, termite control through the Sentricon® with Always Active™ system, and a detailed report of the visit.
Bed Bug Treatment in Carnegie
You'd think a good night's sleep at the end of a long day wouldn't be too much to ask for. However, when you're dealing with a bed bug infestation, even a few hours of rest can be difficult. Instead of shelling out big money on a hotel room or a new mattress, why not get the best bed bug removal in Carnegie? At Witt Pest Management, we've been helping homeowners get rid of bed bugs for more than 100 years and are standing by, ready to do the exact same for you today. So if you're ready to reclaim your precious rest, give us a call today! 
Our bed bug control service includes:
A full home inspection

from a trained and experienced bed bug exterminator. 

Specially-targeted treatments

of the places that bed bugs like to hide. 

The use of

industry-leading bed bug treatment products

.

Bed bug-resistant

mattress and box spring covers.

Follow up visits

to make sure that our personalized treatments are working. 

And much more!
Termite Treatment in Carnegie
There are no two ways about it - termites are one of the most hazardous household pests that you're likely to ever encounter. Nationwide, these destructive bugs cause more than $5 billion worth of home damage yearly! Expensive, aggressive, stubborn, and possessed of a limitless appetite, termites have the ability to cause real and lasting problems when they get indoors. So when it comes to preventing your home from becoming a termite's dinner, your best bet is active, year-round protection from an experienced, local pest control company. With more than 100 years of experience to our name and tried-and-true termite control in Carnegie, you can depend on us to get the job done! 
Our termite treatment service in Carnegie includes:
A comprehensive termite inspection from an experienced local pest exterminator. 
Strategically-placed bait stations around your home based on the results of our inspection.
Family-friendly and colony-eliminating treatments that you can count on to deliver results. 
Industry-best products like the Sentricon Always Active termite monitoring system.
24-hour phone lines, which allow you to get in touch with us the moment you notice the signs of termite activity. 
And much, much more!
Mosquito Control in Carnegie
As soon as the weather warms up, you know mosquitoes won't be far behind. These pests cause itchy welts and can even transmit diseases like malaria and West Nile virus. To keep your family safe, trust our mosquito control in Carnegie. We use professional-grade products to get rid of mosquitoes without sticky bug sprays.
When you use our mosquito treatments, we will:
Inspect your property for mosquito breeding places,

like bird baths or playgrounds.

Customize treatment

based on our findings and your lawn's layout.

Schedule perimeter applications

throughout mosquito season for the best results.
Rodent Control in Carnegie
Rodents are one of the worst household pests. Not only are they annoying, but they can also be extremely costly. They keep you up at night, contaminate your food, and chew on electrical wires, putting you at risk for a fire. An experienced rodent control company like Witt Pest Management offers a fast and reliable solution to your rodent woes. At Witt, we take the time to understand your home's unique needs before creating a custom rodent removal and treatment plan that's guaranteed to give you results.
When you partner with us for rodent control in Carnegie, we will:
Inspect both the interior and exterior of your home

, searching for signs of rodent activity.

Use expanding foam and wire mesh to

seal off entry points

, preventing future infestations.

Place discreet traps and tamper-resistant bait stations

around your home.

Return within 7-14 days of your initial treatment

to re-inspect, check traps, remove rodents, and re-treat.
Locally Owned and Operated Pest Control
We started as a local, family-owned pest control company in Pittsburgh that provides local residents with quality services to protect their properties from pests. The way we started is the way we continue to this day after over a century in business. We have always (and always will) treated each of our customers as if they were a part of our extended family.  Our best weapon against pests and their damage is open and honest communication with our customers.
We pride ourselves in being leaders in the pest control industry and are the smart choice when it comes to controlling bugs and rodents here in Carnegie. We provide safe, effective pest control services for your family, your home, and the environment. Our proactive approach to pest control allows us to eliminate and control bugs while using the least amount of pesticides in the process. Contact us at Witt today to find out why so many people living in Pittsburgh and surrounding regions, including residents here in Carnegie, choose Witt to control pests in and around their homes and businesses!