Image
Pest Control In McCandless
What kind of problem are you having? Select all that apply.
Pest Control In McCandless
Your home is not just your primary investment. It's also a source of pride and a haven for you and your family. But when pests invade, those good feelings can be replaced with stress and worry. Whether it's a termite infestation threatening costly repairs, rodents creating a fire hazard by chewing through wiring, or cockroaches spreading disease in your pantry, insects, and vermin should get an eviction notice as soon as they show up. With over 100 years of experience, Witt Pest Management has built a reputation as the pest control company Western Pennsylvania residents like you can count on to keep your home pest-free inside and out.
When you team up with Witt Pest Management, you can get relief from the following pests:
Image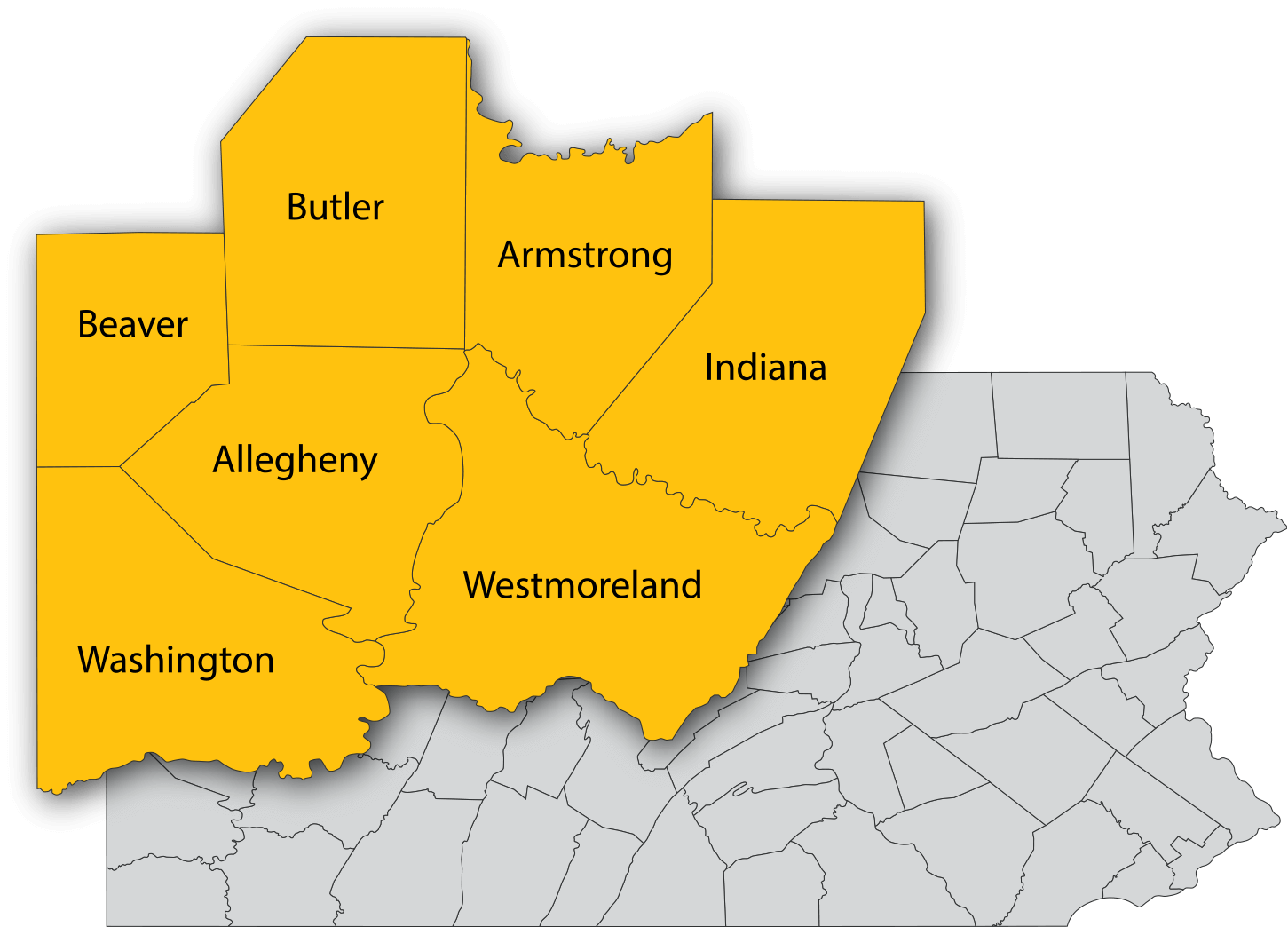 Convenient and Professional Pest Services
When you see signs of pests in your home, you may be tempted to handle the problem yourself. Too often, these efforts end in lost money and time. With Witt Pest Management, not only do you get the benefit of family-safe, professional pest control you won't have to second guess along with excellent customer service including same-day service and a 24-hour phone line for assistance anytime you need it. Not only will we end your pest problem, but we'll go the extra mile to make sure the insects and rodents that got into your home can't come back inside.
Termite Control in McCandless
Termite damage can be deceptive. Each year, homeowners like you mistake signs of termite infestation for water damage, delaying crucial treatment necessary to stop these wood-eating insects from doing thousands of dollars in damage that may not be covered by insurance. Don't take chances with your home. If you aren't sure what's causing damage to your window frames, ceilings, or floors, get a professional's help! With over 100 years of experience in the pest control industry, Witt has the knowledge and experience to eliminate termites from your home for good.
Convenient, Advanced Termite Control
Discovering termites in your home can be stressful. At Witt Pest Control, we alleviate some of that worry by offering same-day service, 24-hour-phone lines, and experts ready to answer any questions you have. We know the safety of your family is a concern, too, which is why we are proud to use the Sentricon System with Always Active Technology. Unlike other methods that inject toxins into the dirt around your home, our advanced baiting system requires no trenching or digging, relying instead on a bait proven to safely take out the whole colony, including the queen.
Here's what you can expect from our advanced termite treatment in McCandless:
Bait will be strategically placed where termites can access it, a safer alternative to chemicals that can leach into the groundwater.
Termites will begin to die off as workers take the bait back to the colony.
The entire colony of termites will collapse, leaving you termite-free.
Bed Bug Treatment in McCandless
No one intends to bring bed bugs into their home, but traveling has led to an increase in these blood-sucking insects in homes across the country. Given that adult bed bugs are the size of an apple seed and eggs are a little bigger than grains of sand, it's easy for bed bugs to hide in luggage or hitchhike their way into your home on a piece of thrifted furniture. Once they are established, bed bugs can leave you with itchy welts and be very hard to eradicate. At Witt Pest Management, we not only employ the most effective bed bug detection methods, but employ advanced, non-toxic products, to rid your home of bed bugs while keeping your family safe.
Get Rid of Bed Bugs for Good
Getting rid of bed bugs would be so much easier if they confined themselves to the bed. But the fact is that bed bugs can also be found in carpet, along baseboards, and even behind wallpaper and electrical outlets. Witt Pest Management finds these tenacious blood-suckers using both visual and canine inspection and then customizes a treatment plan to return your home to the bed bug-free comfort you deserve.
When you partner with Witt for bed bug control in McCandless, you can expect:
A thorough inspection to determine where bed bugs are living in your home and to gauge the level of infestation.
Targeted treatment of places bed bugs like to hide.
Additional treatment with advanced, non-toxic Aprehend® technology.
Bed bug-proof casements for mattresses and box springs.
Repeat visits if necessary.
Rodent Control in McCandless
Wherever humans live, rodents do too. Rats and mice are not conducive to the health or wellbeing of our society! Rodents carry diseases that we can contract, and are known to chew on the insulation and wiring in homes which can lead to damage and house fires. If you need to get rid of rodents, Witt is here to help.
Our rodent removal in McCandless include:
A detailed inspection by one of our rodent exterminators, identifying where rats and mice are nesting, as well as openings where they could enter your home in the future.
Sealing entry points to keep rodents from making themselves at home.
Strategically-placed treatment methods, from live traps and snap traps, to tamper-resistant bait stations.
Follow-up within 7-14 days of our first visit.
When you partner with Witt, our rodent exterminators in McCandless will remove rodents in the most efficient and effective ways possible so you can enjoy your home.
Mosquito Control in McCandless
A lovely spring, summer, or fall evening in McCandless can quickly be ruined by pesky mosquitoes. But outdoor evenings are precious, and too few and far between! Don't let mosquitoes stand between you and enjoying your outdoor space. Our mosquito control drastically reduces the number of mosquitoes in your yard, allowing you to take full advantage of beautiful outdoor evenings.
Our mosquito control in McCandless includes:
A full mosquito inspection

of your yard to pinpoint where mosquitoes rest and breed.

Targeted mosquito treatment

that reduces the amount of these bugs in your yard.

Recurring treatments

for season-long mosquito relief.

Professional insights

from your exterminator on how you can make small changes to minimize the mosquito habitat around your home.

24-hour phone lines

so you can always reach the Witt team.
Get back to enjoying your outdoor time while keeping your children and pets safe with our professional mosquito control. We also conduct tick control for added protection over your loved ones.
Commercial Pest Control in McCandless
Are pests ruining your business in McCandless? Our same-day commercial pest control services are here to help! As a GreenPro-certified company, we are dedicated to using safe and effective methods to get rid of even the most common commercial pests, including rodents, insects, and more. Here's why you should protect your business with Witt Pest Management:
Pest inspection: Our trained exterminators will thoroughly inspect your property to identify any existing issues and potential problems.
Tailored treatments: Our integrated pest management approach is tailored to the specific needs of your building or facility, ensuring long-term results.
Satisfaction guarantee: We stand behind our services with a satisfaction guarantee, so you can feel confident in the quality of our work.
Recurring services: Keep pests at bay with recurring pest control treatments to maintain a pest-free environment.
Industry expertise: With over years of experience, we serve a range of commercial properties in McCandless, including Education and School Systems, Hospitality and Hotels, Processing Plants, Office Buildings, Apartment Complexes, Shopping Centers, Research Facilities, Restaurants, Supermarkets, Warehouses, and more.
Deter pests, attract customers: Pests are a major turn-off for customers and can damage your business's reputation. Protect your brand with our general pest control services.
Safe for the environment: Our GreenPro certification means we use safe and responsible practices when treating pests, ensuring minimal impact on the environment and your property.
Don't let pests take over your business. Contact Witt Pest Management today to schedule your commercial pest control service in McCandless!