Image
Get Same-Day Pest Control in Upper St. Clair
What kind of problem are you having? Select all that apply.
Pest Control in Upper St. Clair
Pests are constantly looking for food and water, which means they're attracted to simple things like a leaky bathroom faucet or crumbs on the floor. Unfortunately, it's not as easy to eliminate pests once they've found their way inside. If you're feeling overwhelmed, trust the experts here at Witt Pest Management. Our exterminators in Upper St. Clair will protect you from a variety of pests, including:
Exceptional Customer Service - 24 Hour Phone Lines
We're dedicated to providing reliable pest control in Upper St. Clair, which includes exceptional customer service. With our 24-hour phone lines, you have constant contact with a local expert who will answer your questions, address your concerns, and handle any other issues you're having. We're also proud to offer same-day services, so you never have to wait for relief!
Image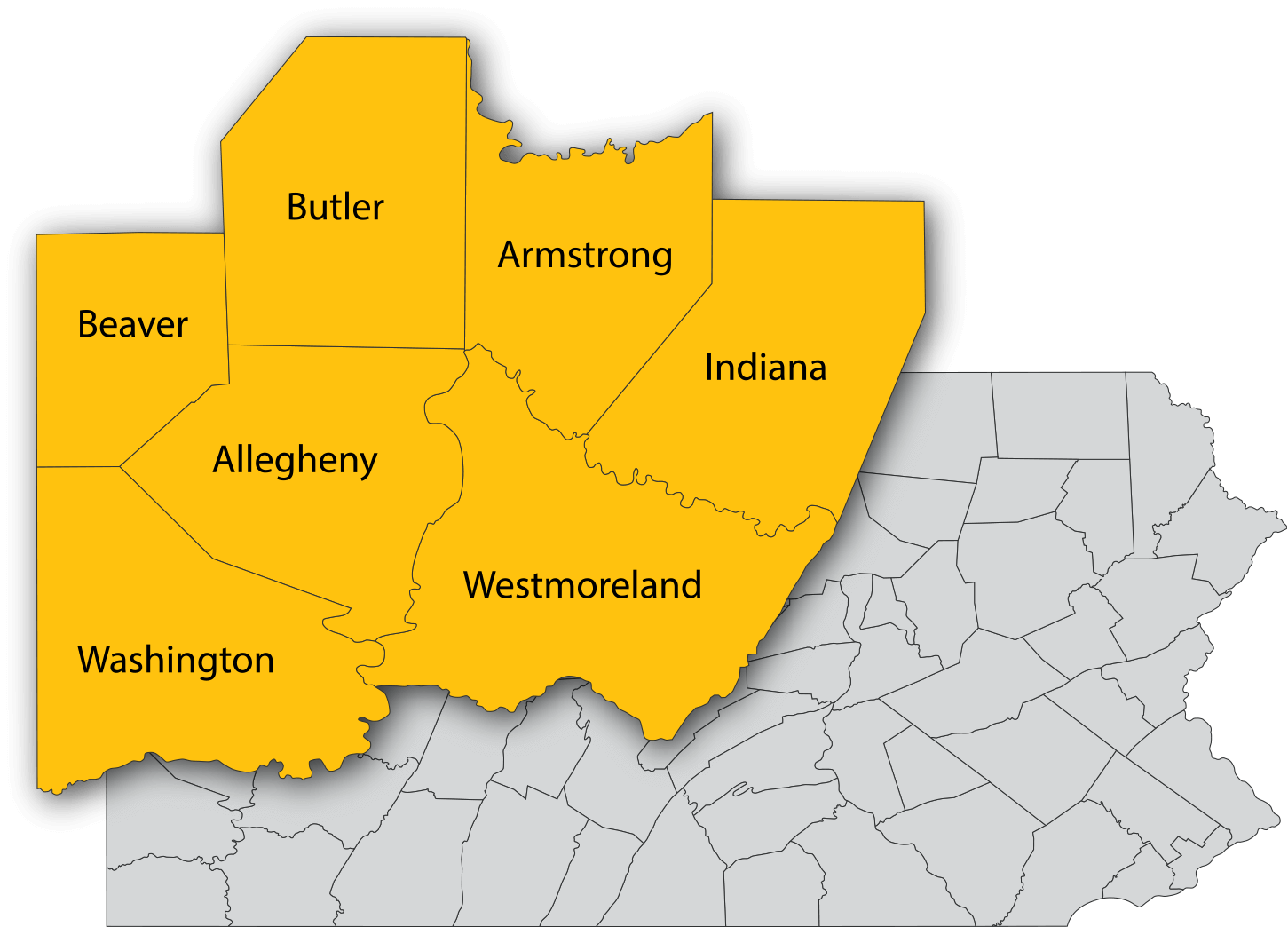 Comprehensive, Reliable Pest Control
Sharing your space with pests puts your family and your home at risk. Pests can cause health problems, ruin your belongings, and cause potentially costly damage. Thankfully, there's an easy fix to any type of pest problem—our pest control in Upper St. Clair. We'll take care of all the hard work for you by locating and eradicating pests, no matter where they're hiding. You can trust us for relief, backed by over 100 years of experience!
Our exterminators in Upper St. Clair will:
Conduct a thorough inspection to identify the type of pests in your home.
Tailor treatment based on your home's particular needs and condition.
Perform targeted interior treatments to eliminate existing pests.
Create a protective barrier around the exterior of your home to keep out future pests.
Return throughout the year to treat and ensure your home remains pest-free.
Bed Bug Exterminator in Upper St. Clair
Most people don't know they have a bed bug infestation until they're covered in red, irritating bites. Other signs to look out for include rust-colored stains on your sheets, discarded bed bug egg shells, and a musty odor with no obvious source. If any of these sound familiar, you need professional bed bug treatment in Upper St. Clair. We'll quickly and discreetly eliminate bed bugs, helping you reclaim your home.
When you trust our bed bug exterminators in Upper St. Clair, you can expect:
A careful inspection of your home to search every nook and cranny for bed bugs.
Family-friendly treatment with Aprehend®, a specially formulated biopesticide.
Mattress and box spring encasements to prevent bed bugs from re-infesting your bedroom.
Three follow-up inspections to ensure you're seeing the results you deserve.
Are you ready to take back your bed and your peace of mind? Team up with the experts at Witt Pest Management!
Termite Exterminator in Upper St. Clair
Termites are sneaky pests that can cause massive amounts of damage before homeowners even realize they have a problem. All it takes is a crack in the foundation, unsealed utility lines, or overgrown tree limbs touching your home to invite termites inside. Whether you need help eliminating a current infestation or want to prevent one from occurring, our termite treatment in St. Clair is the solution for you.
To protect your home, our termite exterminators in Upper St. Clair will:
Strategically bait stations around your property, creating a more attractive alternative to wood.
Completely eliminate all the termites near your home, preventing them from causing further damage.
Perform yearly inspections to check the bait stations are undamaged and continuing to protect your home.
Address all your questions and concerns to keep you informed throughout treatment.
It's time to protect your home and your family from termites. Contact the professionals at Witt Pest Management with over 100 years of experience, we'll get the job done right!
Rodent Exterminator in Upper St. Clair
Rats and mice are a consistent threat to Pittsburgh homes. Every year, it is best to implement long-term prevention strategies against rodent infestations. At Witt, our team of expert rodent exterminators provides a variety of packages to make and maintain a rodent-free environment. 
To help keep your home clear of these pests, we recommend you don't forget to:
Keep food and communal spaces clean. These pests are attracted to crumbs that can be left behind on counters and floors. 
Store food items in sealed containers and keep them refrigerated when possible.
Keep pet food in the garage.
Close windows, doors, and garage doors when not in use.
Be aware of cracks where light filters through. Rats and mice are able to make their way inside even dime-sized spaces.
Staying informed and keeping your home protected alongside our quality rodent control in Upper St. Clair from Witt Pest Management will get rid of rodents for good!
Mosquito Exterminator in Upper St. Clair
Nothing ruins your day faster than being swarmed by mosquitoes as soon as you step foot outside. Not only do these pests cause itchy welts, but they also put you at risk of diseases like West Nile virus, dengue, and malaria. To protect yourself and your loved ones against a mosquito infestation, trust our mosquito control in Upper St. Clair. We use proven products to get rid of mosquitoes and give you noticeable results.
Our mosquito treatments includes:
A thorough inspection

of your property to locate breeding areas.

A custom treatment plan

based on our findings and your property's geography.

Perimeter applications

to keep your yard protected.

Recurring treatments or one-time help,

depending on your needs.
Commercial Pest Exterminator in Upper St. Clair
Don't let common commercial pests deter your customers or damage your reputation - trust Witt Pest Management for same-day commercial pest control in Upper St. Clair.
We are GreenPro certified and have over years of experience providing general pest control for a wide range of commercial properties, including:
Education and School Systems
Hospitality and Hotels
Processing Plants
Office Buildings
Apartment Complexes
Shopping Centers
Research Facilities
Restaurants
Supermarkets
Warehouses
and more
Our pest inspection process is thorough and accurate, allowing us to identify exactly what pests we need to get rid of and how to protect your business from future infestations.
Our recurring pest control services are tailored to meet your specific needs, and our satisfaction guarantee means you can rely on our exterminators to provide the quality service you deserve.
Choose Witt Pest Management and experience the peace of mind that comes with a pest-free environment for your business.