Image
Pest Control Backed By Over 100 Years of Experience!
What kind of problem are you having? Select all that apply.
Pest Control in Crafton
Pests should be listed as public enemy number one because they are a constant threat to the safety of your home and the health of your family. Termites, mice, and many other pests can damage the structure of your home, leaving you with costly repairs, and roaches, mosquitoes, and many more can carry and easily transmit diseases to you and your family.
Whether you own a home or a business here in Crafton, you can count on our industry-leading commercial and residential pest control solutions to keep your property bug-free. To learn more about the services we offer, contact us today.
Protecting yourself and your property from these threats takes a lot more than a spray can and a fly swatter. The most effective pest control solutions are proactive, not reactive, and include a knowledge of the habits and habitats of pests, proper exclusion techniques, and proper training in the mixing and application of chemical barriers. Who best to protect your Crafton home from bugs and rodents than the experts here at Witt – a company that has been protecting thousands of homes throughout the area since 1908? We offer comprehensive year-round pest control services and effective one-time applications for a specific pest or a specific occasion.
To learn more about our pest control company in Pittsburgh, give us a call today at 412-924-8324.
Image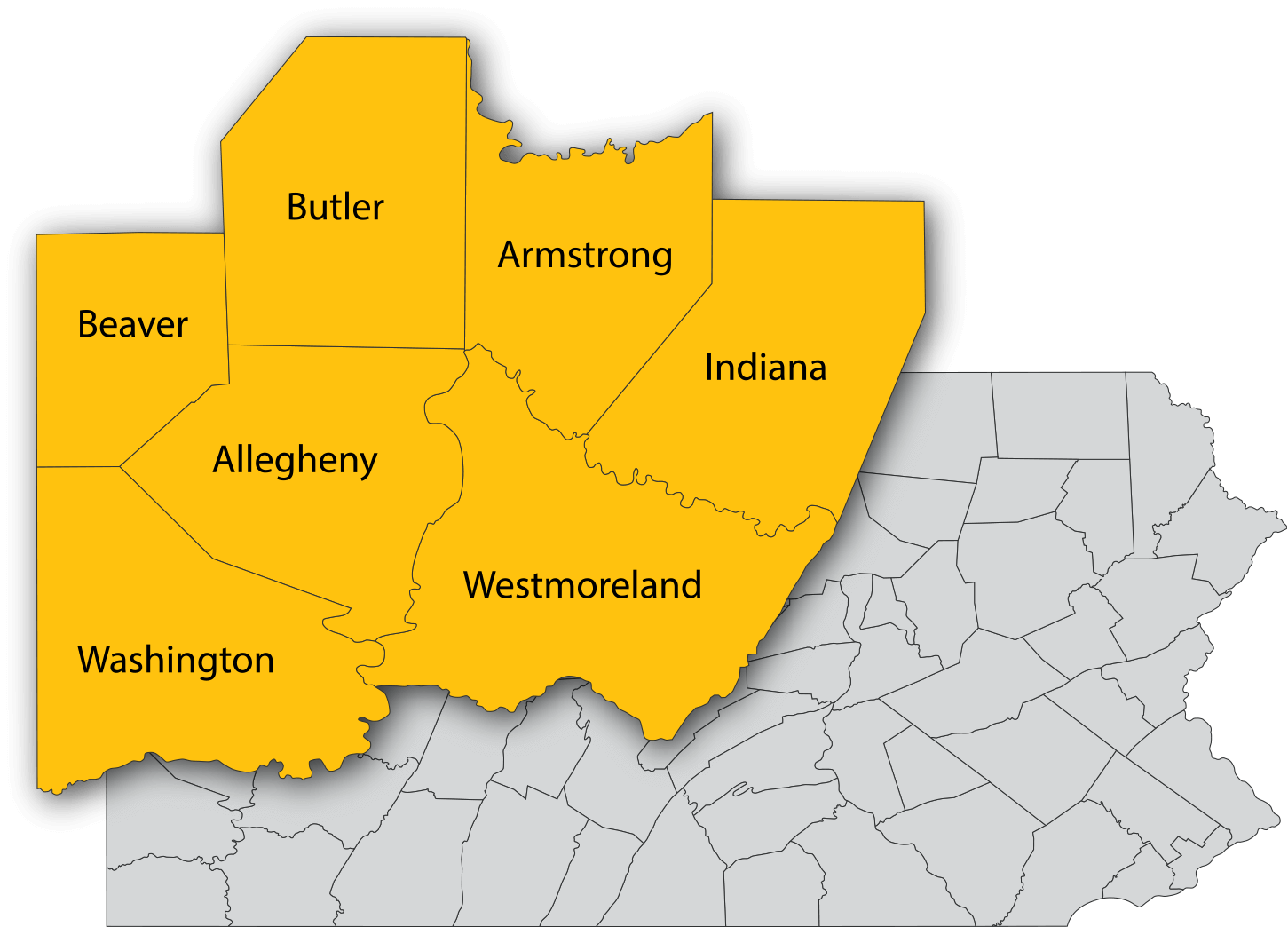 Commercial Pest Control
Witt Pest Management understands that pests pose a unique threat to businesses, which is why we have developed our commercial pest control plans in such a way that they can be modified to meet the specific needs of your specific industry and its regulations.
Crafton businesses can rely on the industry-leading services that Witt Pest Management has been providing to area businesses since 1908; and with our Integrated Pest Management program that we call SmartPM®, which stands for Service Methods Achieving Responsible and Thorough Pest Management, you can count on the most comprehensive and cost-effective solutions to your pest pressures with the minimal use of chemicals.
SmartPM® means that you will receive thorough inspections, accurate pest identification, implementation of protocols to exclude pests, structural modification where applicable, improved housekeeping practices, and harborage reduction services along with an effective, targeted application of products. Our SmartPM® commercial pest control program is GreenPro certified, so you can know that you are receiving services that are environmentally friendly! To learn more about SmartPM® or any of our other effective pest control solutions for Crafton businesses, contact us today.
Mosquito Control in Crafton
It has never been more important for Crafton residents to consider mosquito control services than it is right now. With an increase in transmission of West Nile virus, dengue, chikungunya, and others along with the emergence of the Zika virus here in the United States, the threat that mosquitoes pose is becoming more and more evident.
Fortunately, Witt Pest Management offers effective mosquito control services to Crafton residents that are effective at reducing adult mosquito populations and hindering the development of eggs and larvae. Mosquitoes typically only travel a few hundred feet from their breeding site, so when we treat mosquito breeding and nesting sites and help you to eliminate areas of standing water on your property, you will notice a drastic reduction in mosquitoes.
Together, we can make a difference in mosquito control! To learn more about our mosquito control services for your Crafton home or business, call us today at 412-924-8324.
Bed Bug Treatment in Crafton
There is nothing worse than getting in bed preparing for a good night's sleep and feeling itchy bites on your skin instead. Bed bugs not only disrupt your peace, but can carry harmful diseases. It is best to get rid of bed bugs as soon as you notice them, but it can be difficult to get them out and gone for good. Witt Pest Management offers effective bed bug treatment to get your family back to sweet dreams. We know how stressful this kind of infestation can be. That's why our bed bug exterminators will be sure to get the problem taken care of swiftly. Our bed bug control package includes: 
An inspection of the house by a bed bug exterminator

to identify the problem areas.

A custom plan

to exterminate the bed bug infestation.

Expert treatment with Aprehend®, a new and effective product.
Follow-up treatment, to make sure all of your bed bugs are gone.
Rodent Control in Crafton
Rodents are nothing if not clever, sneaky, and difficult to deal with. With more than 100 years of experience to our name though, we at Witt Pest Management have both the skills and experience needed to get rid of mice and rats for good! A dependable and time-tested rodent removal and prevention plan is a key part of protecting both your home and loved ones, meaning that you can't afford to settle for anything but the very best. So when you hire our rodent exterminators to give you back a mouse and rat-free home, you can rest assured that you're in good hands. Get started with our rodent control in Crafton today and you can expect:
A careful in-home inspection by one of our rat exterminators to assess your home's needs.

Sealing of all rodent entry points into your home.

Reliable and tamper-resistant bait traps for swift removal of all active mice and rats in your home.

A follow-up visit within 14 days of our initial service concluding to see if any additional work is required. 

And much more! 
Termite Treatment in Crafton
Termites are much more than just a nuisance! They can eat through the wooden parts of your home, weakening its structural integrity and putting your loved ones at risk. When it comes to a threat that serious, you need the best termite control in Crafton—you need Witt Pest Management! We get rid of termites using the best treatment option available, so we can guarantee you'll see results.
Here's how our termite treatment works:
We'll complete a thorough termite inspection to look for signs, like mud tubes or damaged wood.
Then, we install Sentricon bait stations every 10-20 feet around the perimeter of your home.
Termites take the bait back to their colony and share it, spreading it to all the other insects.
The active ingredient in the bait stops termites from molting, which means they can't grow.
All the termites in the colony are eliminated, including the queen.
The bait stations remain active after the infestation is gone, giving you 24/7 protection.
Why Choose Witt Pest Management
Aside from being Pittsburgh's oldest and most advanced pest control company with more than 108 years of hands-on experience, we are also a local family-owned and operated company which means you get the benefit of dealing with a company that has its roots in our community. We have a vested interest in the outcome of your pest control services because we live right here with you.
We walk the same streets, enjoy the same restaurants, and shop in the same stores. We root for the same teams and sit in the same bleachers for the Friday night games. We understand the bugs you face because we face them too, and we have the tools and technologies to effectively treat those problems right at our fingertips.
We offer industry-leading pest control solutions for homes and businesses here in Crafton and throughout the greater Pittsburgh area. Go ahead. Check us out, ask your neighbors and friends, read our reviews, and then give us a call to experience for yourself the Witt difference.