Image
Get Same-Day Pest Control in Cranberry Township!
What kind of problem are you having? Select all that apply.
Pest Control in Cranberry Township
You may not notice a hole in your window screen, an ill-fitting door, or a crack in your foundation, but pests certainly do. They use these small gaps as entry points into your home. Locating pests and how they're getting inside is nearly impossible on your own, but our general pest control program makes it easy. We'll keep your home protected from:
Ants
Centipedes
Roaches
Spiders
Beetles
Moths
Mosquitoes
Ticks
And more!
Same-Day Pest Control For Fast Pest Relief!
When you choose Witt Pest Management, you don't have to wait for the relief you deserve. We offer same-day pest control services in Cranberry Township that will wipe out bugs as soon as possible. To schedule your appointment, give us a call at 412-924-8324 before noon, and we'll be there before you know it!
Image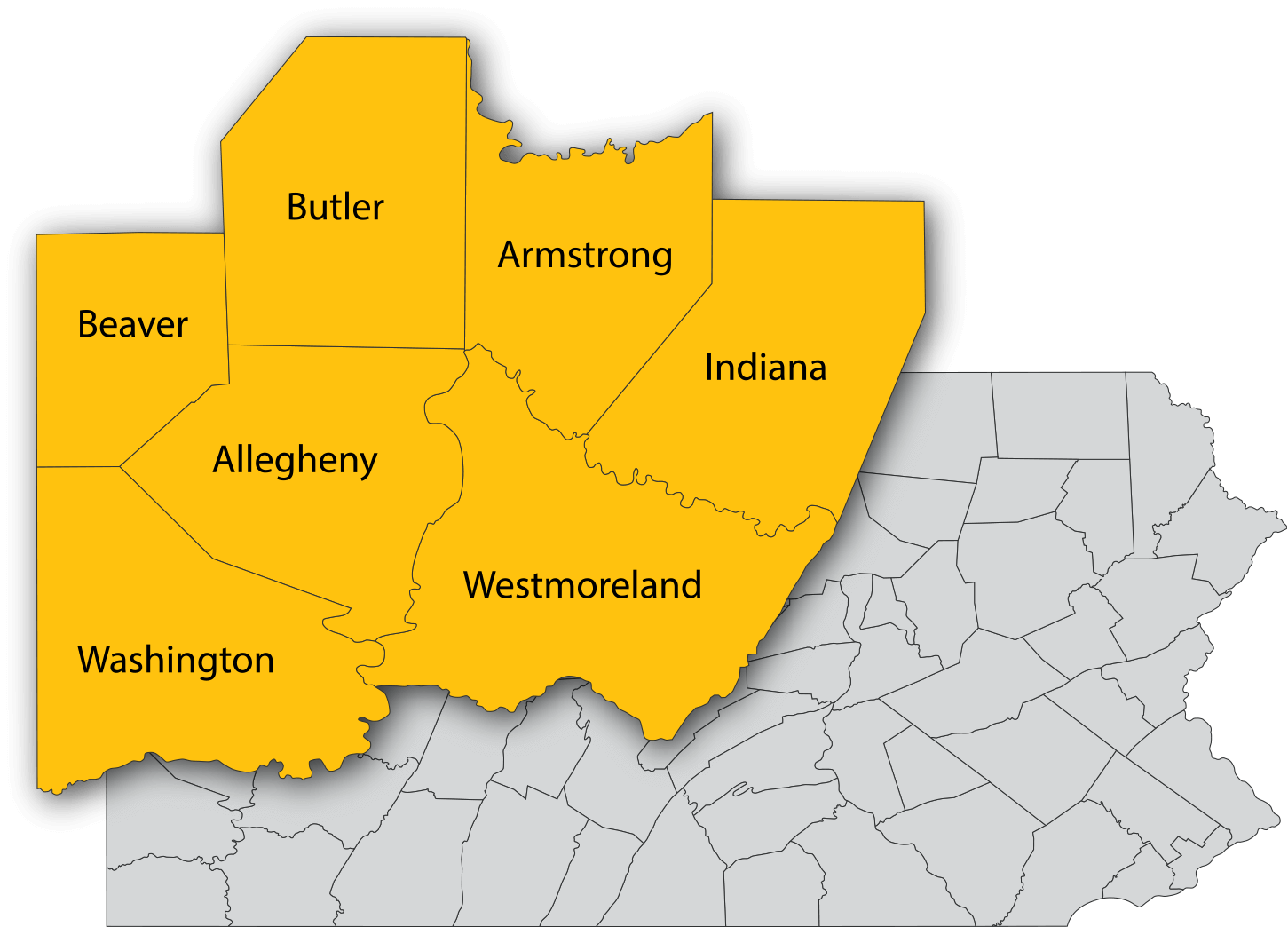 Protect Your Family from Pests Today!
Pests are not only annoying but also dangerous. They can cause allergies, physical harm, and even transmit dangerous diseases. To reclaim your home and protect your loved ones, trust our exterminators in Cranberry Township. We have over 100 years of experience and use the best pest control products in the industry, so you know you're making the right choice.
Our pest control services in Cranberry Township include:
An inspection of your property to determine the location and severity of the infestation.
Strategically applied products that target pests inside and around your home.
Small exclusion repairs to prevent future infestations from occurring.
Removal of dead bugs and cobwebs to refresh your home's exterior.
Open communication with your exterminator, including a detailed service report.
Bed Bug Exterminator in Cranberry Township
Once a bed bug infestation is established, it's impossible to eradicate them on your own. DIY treatments are expensive, ineffective, and can even make your problem worse. To save both time and money, rely on our professional bed bug exterminators in Cranberry Township. Our revolutionary techniques will wipe out bed bugs while keeping your loved ones safe. When you choose our services, we will:
Perform a careful inspection to search your home for bed bugs.
Identify affected areas and common bed bug hiding places.
Treat your home with Aprehend®, a non-toxic biopesticide that specifically targets bed bugs.
Complete three follow-up inspections to double-check that your home is bed bug-free.
It's time to take back your home and regain your peace of mind. Nobody deserves to deal with bed bugs, so it's time to get rid of your bed bug infestation. Team up with Witt Pest Management for expert bed bug extermination today!
Termite Exterminator in Cranberry Township
Termites cause over $5 billion in damages to homes across the nation every year, making them the most destructive pest you'll face. To protect your home from becoming part of that statistic, rely on our termite exterminators in Cranberry. We use the Sentricon® System, a non-invasive bait system that draws termites away from your home and gives you long-term protection from future infestations.
Our termite control service in Cranberry Township includes:
A comprehensive termite inspection is performed by a trained professional to determine the degree of your infestation.
Strategic placement of aboveground bait stations based on your property's characteristics.
Total elimination of all current termite colonies near your home, including the queens.
Annual check-ups to ensure the equipment is still working and provide you with around-the-clock monitoring and protection.
Ready to protect your home and your family from a termite infestation? Contact our experts at 412-681-1900 to get same-day termite treatment in Cranberry Twp!
Rodent Exterminator in Cranberry Township
Rodents are one of the most frustrating household pests out there, and there are plenty of reasons why. With Witt, you won't have anything to worry about! Given the potential severity of even a small infestation, you need a company that you can depend on, which is exactly what you'll get with our team of expert rodent exterminators. Our skilled technicians bring more than a century's worth of knowledge to your front door to achieve the results that you need. Finally, reclaim your home, safety, and peace of mind and get rid of rodents for good. 
With our rodent exterminators in Cranberry Township, you can expect:
A detailed inspection of your entire home to assess rodent populations and entry points.
A personalized treatment plan that works around your needs.
Long-term exclusion techniques to prevent future infestations.
Protection from dangerous diseases like Hantavirus, Typhus, Salmonella, and Bubonic Plague.
A follow-up visit within 14 days to assess our progress and make sure rats and mice aren't returning. 
And much more!
Tick & Mosquito Exterminator in Cranberry Township
Looking for a mosquito and tick treatment in Cranberry Township that actually works? Look no further than our expert team at Witt Pest Management! With over 100 years of experience in the pest control industry, our team knows a thing or two about reducing pests in your yard. Here's what sets us apart:
A free inspection to search for breeding grounds and hiding spots.
Fogging and EPA-approved sprays to dramatically reduce the number of pests in your yard.
Targeted larvicide application to prevent any future infestations.
Mosquito traps to catch any stragglers.
Recurring treatments from April to October for consistent relief.
With our mosquito treatment and tick control services, you can safely enjoy your yard without the nuisance of these pests. Plus, our exceptional customer service, including 24-hour phone lines, ensures your satisfaction every step of the way. Choose from our TopCare-Essential+ or TopCare-Elite packages to meet your unique needs and budget. Don't let mosquitoes and ticks control your yard - take back control with Witt Pest Management.
Commercial Pest Control in Cranberry Township
Protect your business and get rid of pests that deter customers with our same-day commercial pest control in Cranberry Township. With our GreenPro certification and satisfaction guarantee, you can trust our team of expert exterminators to effectively eliminate common commercial pests. Our thorough pest inspection will uncover any existing issues and potential problems with unwelcomed visitors. We have over 100 years of experience serving a variety of industries, including:
Education and School Systems
Hospitality and Hotels
Processing Plants
Office Buildings
Apartment Complexes
Shopping Centers
Research Facilities
Restaurants
Supermarkets
Warehouses
Our proactive and recurring pest control solutions are custom-tailored specifically to each facility's unique needs. Don't let pests damage your reputation - let us help you maintain a healthy and pest-free environment. Trust us to provide the highest quality pest management services to a variety of commercial entities here in Pennsylvania.