Image

Over 100 Years of Experience Dealing With Mosquitoes and Ticks!
Serving Western Pennsylvania
Tick and Mosquito Control in Pittsburgh and Nearby Areas
Mosquitoes and ticks can easily ruin your time outside. Not only are they a nuisance, but they're also a danger to your family and pets. The good news is you don't have to share your yard with these pests! Our mosquito and tick control service in greater Pittsburgh, PA is here to give you relief the very same day, letting you safely spend time in your yard. It's time you take back control over your yard with the help of the expert technicians at Witt Pest Management.
About our Tick and Mosquito Yard Spraying Service
Mosquitoes easily travel several miles a day. Ticks hitchhike from one spot to another on animals like deer, squirrels, and rabbits. This makes it impossible to eliminate them entirely; however, our mosquito yard spraying can still help! Our treatments will dramatically reduce the number of pests, giving you noticeable results. With over 100 years of experience in pest services here in Pennsylvania, we know a thing or two about reducing mosquitoes and ticks in and around your Pittsburgh yard.
A thorough inspection to search for mosquito breeding grounds and places ticks are hiding.
Treatment tailored to meet your property's unique needs, giving you the fastest and most effective results.
Routine strategic perimeter applications to give you relief all season long.
Exceptional customer service, including 24-hour phone lines.
Protect Your Loved Ones from Mosquitoes and Ticks
Just because they're small doesn't mean mosquitoes and ticks are harmless. Mosquitoes can transmit dangerous diseases like malaria, West Nile virus, and dengue. Tick-borne diseases include Lyme disease, which Pennslyvania is ranked #1 with the highest amount of cases in the country. Let the experts here at Witt Pest Management of Pittsburgh give you added protection with our local mosquito and tick control service.
How To Prevent Mosquitoes and Ticks In Your Pittsburgh Yard
While there's nothing as effective as a professional treatment, there are steps you can take to discourage mosquitoes and ticks from taking over your yard. We recommend doing the following:
Routinely clean your gutters to prevent standing water.
Change birdbaths every other day.
Dump rainwater out of flowerpots, wheelbarrows, and other containers.
Keep your grass cut relatively short.
Maintain flower beds and shrubs to prevent overgrowth.
Take Back Control With Our Seasonal Mosquito Reduction Services
If you're looking for a safe and effective mosquito service in the greater Pittsburgh area, look no further than Witt. Our team of experts will arrive at your property armed with eco-friendly larvicides to treat ponds, pools, and other standing water. We'll also apply a knockdown agent to all mosquito hiding places, ensuring that these pesky insects won't stand a chance. But our service doesn't stop there. We'll provide ongoing feedback about your yard's ability to resist mosquitoes, so you can rest easy knowing that you're doing everything you can to keep them at bay.
Recurring Services or One-Time Mosquito Treatments to Fit Your Needs
We recommend recurring treatments for long-term relief from mosquitoes and ticks, but we also offer a one-time service to protect your outdoor events. To avoid intrusion, we'll treat before your guests arrive. This gives our sprays time to start working before the event begins, ensuring you're protected all day long. Contact us today, take the first step towards a mosquito-free yard, and get back outside!
Our Guarantee
Should pests persist in between scheduled treatments, simply let us know and we'll re-service your home for no additional cost to you. That's our guarantee to you!
Image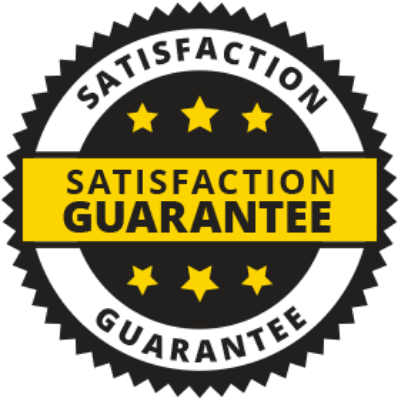 Service Areas
Mosquito Control Service Area
Witt Pest Management has been providing the best mosquito control in Pittsburgh since 1908. We're proud to help our neighbors achieve pest-free homes and can't wait to help you! We also service the following areas in Western Pennsylvania; see what tick and mosquito control services we offer in a city near you:
Image