Image
Trust The Professionals With 100 Years of Experience
What kind of problem are you having? Select all that apply.
Pest Control Oakmont
Oakmont has a unique mix of old historical buildings along with new modern fixtures. The downtown district is full of excellent restaurants, shops, and other businesses that add to the uniqueness of this great suburban community! What unfortunately is not unique about Oakmont is pests. Pests live in and around the city just like any other Pennsylvania city or town. But the good news is that the residents of Oakmont can protect their homes and businesses with the help of our exterminators in Pittsburgh, PA, here at Witt Pest Management. At Witt, we cater to the "unique" needs of each of our customers to ensure that we are meeting everyone's end goal - a pest-free environment! Give us a call today to start protecting your property from pests like ants, spiders, bed bugs, termites, and more!
Our TopCare® Complete program is our most comprehensive program and provides customers with protection from over 40 common household pests along with:
Pest proofing and clean-up services
Exterior pest treatments
Termite control through the Sentricon® Termite Colony Elimination System
A detailed report of the visit
Image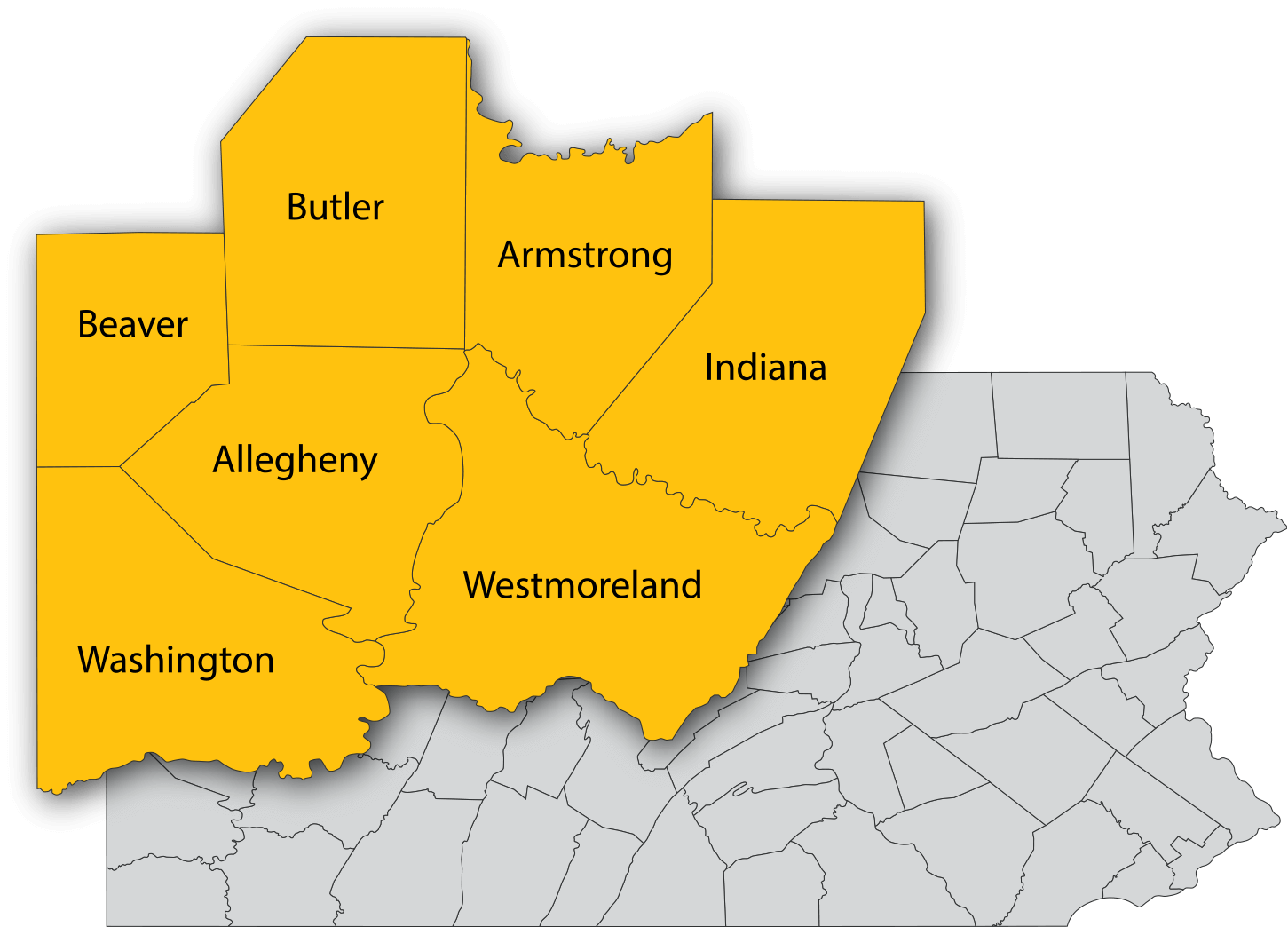 Pest Control In Oakmont, PA
Spiders, ants, roaches, and rodents are common invaders inside Pennsylvania homes. They enter inside through small cracks and crevices found in the exterior walls, usually searching for food and water sources; and if your home provides them with a warm, comfy environment they may decide to stay!
In order to protect your home from common household pests, the professionals at Witt have developed a variety of year-round pest control programs to help control insects and rodents in any home keeping its structure, your belongings, and your family safe! Our home pest control program provides our customers with easy and affordable payment plans, a thorough inspection, and scheduled comprehensive treatments that are performed in the spring, summer, and fall. Along with preventive maintenance services that focus on the exterior of your home and if it ever becomes necessary we will provide priority service visits in between service visits at no additional charge to you!
Bed Bug Treatment In Oakmont, PA
Here at Witt Pest Management, we don't think that a good night's sleep should be impossible. Bed bugs however have other ideas. The moment you notice the signs of an infestation, you need a pest control company that can get rid of bed bugs in a hurry! With more than a century of experience backing us up, our bed bug treatment in Oakmont is precisely what you need to take back your restful nights. These tiny bloodsucking pests are notoriously stubborn and difficult to deal with on your own, so skip the unreliable DIY solutions and sign up for our bed bug control service to receive: 
A comprehensive in-home inspection

from a highly-trained bed bug exterminator. 

Personalized service

which we'll adjust to your unique circumstances.

Strategic treatments

that target the places where bed bugs like to hide. 

Industry-leading bed bug removal and prevention products

that deliver the results that you deserve.

The installation of

 a bed bug-proof mattress and box spring cover

.

A follow-up visit

to ensure that bed bugs aren't coming back. 

And a whole lot more!
Termite Treatment In Oakmont, PA
Termites are a type of pest that feeds on the cellulose of decaying wood, outside this is beneficial, they help to break down decaying organic materials. However, these pests often find their way inside of homes and other buildings where they stay, invade structural wood, and manage to cause costly and dangerous damages to homes throughout Pennsylvania, including in Oakmont. The best way to protect your property from these pests is to be proactive, scheduling your termite treatment.
The professionals at Witt not only recommend the scheduling of routine termite inspection, but also the installation of the Sentricon® System with Always Active™. The very effective Sentricon® with Always Active™ will help to stop damaging termites from choosing your Oakmont home to be their new buffet! Benefits of Sentricon® with Always Active™ include:
It is industry-leading and the top-choice solution to termites.
The system is environmentally friendly.
Placement of the bait stations requires no digging or trenching.
The bait stations are able to be discretely placed on your property.
The system begins working immediately to eliminate termites, including the queen, as soon as the highly attractive bait is placed in the stations.
It is a long-lasting system that remains in place to continuously protect your home and property from termite damages.
Give the termite professionals at Witt a call today to get started protecting your property from termites.
Rodent Control in Oakmont
Rodents are one of the most notorious pests and for good reason! Rats and mice can carry dozens of diseases and chew through electrical wires, which increases your risk of a fire. If you're looking for a guaranteed way to protect both your loved ones and your home, trust our rodent control in Oakmont. We'll eliminate the current rat infestation while also giving you long-term protection. So when you need to get rid of rodents, look to your local rat exterminators at Witt Pest Management.
When you partner with us for rodent control, we will:
Inspect the inside and outside of your home, searching it for signs of rodent activity.

Seal up entry points using long-lasting methods like caulk, wire mesh, and expanding foam.

Set up tamper-resistant bait stations and traps in areas with high levels of rodent activity.

Follow-up to check all the traps, remove rodents, and re-treat as needed.
Tick and Mosquito Control in Oakmont
Don't let pesky mosquitoes and ticks ruin your outdoor fun in Oakmont! Get our top-of-the-line mosquito and tick control services today. Here's why our service is the best:
Free inspection for your peace of mind
Thorough fogging to eliminate existing pests
EPA-approved liquid sprays for long-lasting protection
Targeted larvicides to prevent future mosquito breeding
Innovative mosquito traps to catch those hard-to-reach bugs
Recurring treatments from April to October to keep pests away all season long
Our expert technicians have over 100 years of experience in mosquito control in Oakmont, so you can trust that we'll get the job done right. Plus, with our exceptional customer service and 24-hour phone lines, you can always reach us if you need us. Say goodbye to annoying mosquitoes and ticks and hello to a beautiful, bug-free yard with our mosquito and tick prevention and control services. Get started today with our affordable TopCare-Elite or TopCare-Essential+ packages starting at just $53/month.
Why Should You Choose Witt Pest Management?
Witt Pest Management is a family-owned and operated pest control company that not only our customers trust but that the industry itself trusts and looks up to. For more than a century, we have been protecting the health and property of businesses and homeowners throughout the Greater Pittsburgh area. We are a QualityPro certified company; this means we are part of an elite group of pest control companies. We have been acknowledged for our commitment to all our customers and to the pest control services that we provide. All of our employees are highly trained, friendly, prompt, and dedicated to providing you with the pest controls service needs to clear your property of damaging and nuisance pests! Become part of our extended family, contact us today to get started protecting your Oakmont, PA property from pests with one of the most trusted companies in the business - Witt Pest Management!