Image

Western PA's Oldest and Most Advanced Pest Control Company!
Residential Pest Control In Western Pennsylvania
Nobody deserves to have their home infested with pests! If pests have taken over or you want to just prevent them from coming in, trust the experts at Witt Pest Management for reliable and long-lasting pest relief. With the best products, highly-trained staff, and over 100 years of experience providing exceptional pest control services in Pittsburgh, there's no one more qualified!
24-HOUR PHONE LINES FOR ANYTIME PEST ASSISTANCE
Pest infestations can happen at any time, which is why we're always available with 24-hour phone lines answered by real Witt Pest Management agents! If you have a question, concern, or need advice from the experts, call us at 412-924-8324. No matter the time, day or night, we're here for you.
About Our General Residential Pest Control Service
Ants in the kitchen, centipedes in the garage, mosquitoes in the backyard—no matter what your home pest problem is, trust the Witt Pest Management experts to solve it. We work quickly to eliminate current infestations while taking precautions to keep future pest infestations out. Our exterminators will protect your home from a variety of pests, including:
Let Us Keep Your Family Safe From Pests
As a family-owned and operated business, we understand how important your loved ones are. That's why we're dedicated to keeping them safe from pests. We combine corrective and preventative treatments that will give you long-lasting, safe relief. Our team is also QualityPro Certified, which means we're highly trained and professional! Our regular maintenance focuses on creating a protective barrier through exterior treatments, keeping pests and unnecessary products out of your home. Experience with Witt difference with the best pest control services in Western PA!
When you choose Witt Pest Management for pest removal, we will:
Perform an extensive inspection of your home to determine where bugs are present.
Identify what type of pests are in your home and what entry points they're using.
Create a tailored treatment plan based on our inspection findings.
Use targeted treatments to eliminate any existing infestation and prevent future pest populations from getting established.
Pest-proof your home by sealing small gaps and openings.*
Remove unsightly cobwebs and spider egg sacs from your home's exterior.
Schedule recurring treatments to keep your home pests out all year long.
Email a detailed service report to you after treatment to keep you informed.
*Our technicians are equipped to seal small gaps and openings with sealant and steel wool on a limited basis as necessary and feasible. If any more substantial structural repairs are advisable, the technician will include recommendations in the observations section of your service report.
Same-Day Residential Pest Control Services For Quick Relief*
Sharing your residence with insects is frustrating; eliminating them doesn't have to be. We offer same-day pest control services to have you see results as soon as possible. All you have to do is give us a call before noon, and one of our friendly exterminators can be there in just a few hours. Get rid of pests right away with our same-day services!
* Same-day response is limited to regular business hours Monday-Friday, and Allegheny County only. Other restrictions apply. Please contact us for details.
Our Guarantee
Should pests persist in between scheduled treatments, simply let us know and we'll re-service your home for no additional cost to you. That's our guarantee to you!
Image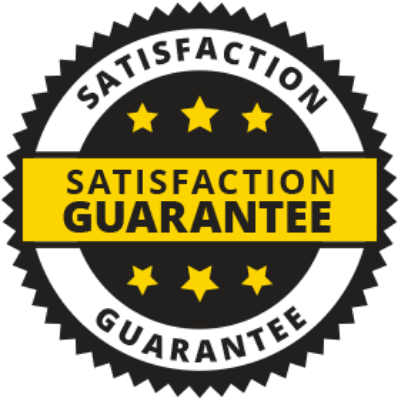 Service Areas
Areas We Service In Pennsylvania
Witt Pest Management has been providing the best residential pest control in Pittsburgh since 1908. We're proud to help our neighbors achieve pest-free homes and can't wait to help you! We also service the following areas in Western Pennsylvania; see what residential pest control services we offer in a city near you:
Image