Image
100 Years of Pest Control Excellence!
What kind of problem are you having? Select all that apply.
Pest Control in Penn Hills
Home should be your safe place, but discovering pests can really put the end to your peace of mind! As the most experienced exterminator in Penn Hills, we work quickly and effectively to eliminate pests, for the long term. We offer homeowners a choice of pest control programs that offer comprehensive and eco-friendly protection against pests, ensuring that we meet everyone's unique needs.
We treat for a spectrum of pests, including:
Image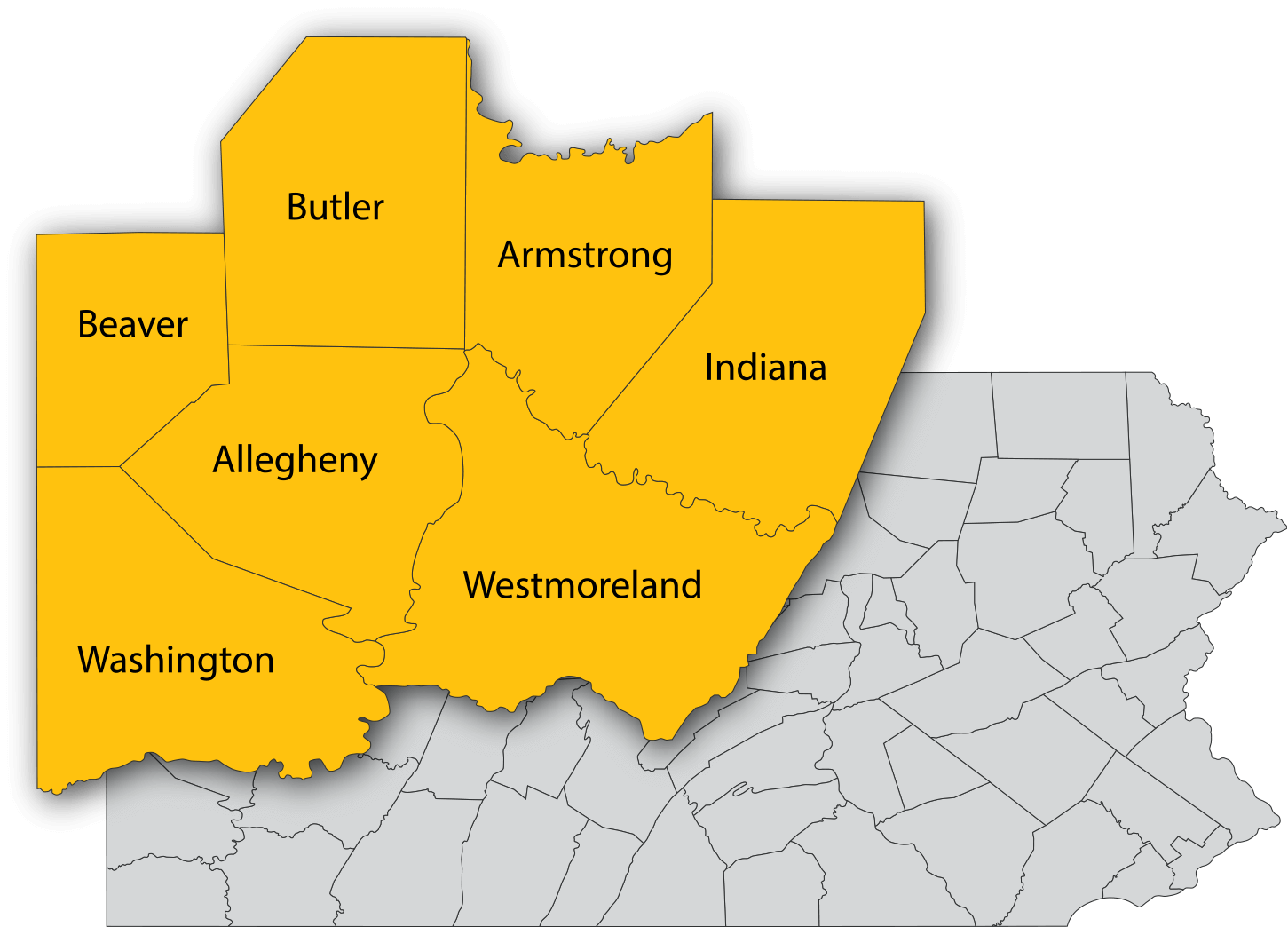 Custom Penn Hills Pest Control
When it comes to pest control in Penn Hills, our exterminators will solve the current infestation, and take steps to prevent future ones.
Our pest control plans in Penn Hills include: 
TopCare® - a program that includes an initial service visit where we provide a detailed inspection and interior visit. We then schedule comprehensive treatments to be completed during the spring, summer, and fall seasons.
TopCare® Plus - a program that includes everything in the TopCare® program with the added advantage of termite monitoring 24 hours a day, 7 days a week.  
TopCare® Complete - our most inclusive program that includes everything in the TopCare® Plus program. This program also provides comprehensive termite elimination through the Sentricon® System with Always Active™.
Mosquito And Tick Control In Penn Hills
As long winters pass and the weather starts to warm up, springtime can expose you to a whole new slate of hazardous pests. Chief among these are ticks and mosquitoes. From their itchy bites to their ability to spread dangerous illnesses like West Nile Virus, Malaria, and Lyme Disease these insects are nothing to take lightly. At Witt Pest Management though, we help you right back against these bugs. Our tick and mosquito control is designed to provide lasting relief to keep your yard both safe and comfortable. When you choose our mosquito exterminators, you can expect:
A comprehensive inspection of your outdoor spaces to identify population density, breeding areas, and other risk factors. 
Personalized treatment plans that address your unique circumstances.
Recurring perimeter mosquito and tick treatments for ongoing protection.
24-hour phone lines to get you the help you need whenever you need it.
And so much more!
Bed Bug Treatment in Penn Hills
An infestation of bed bugs is one of the more unnerving things you can experience. It can happen to anyone, severely detracting peace of mind and quality of life. Because bed bugs can be so disruptive, we take our bed bug services in Penn Hills very seriously, priding ourselves on prompt and professional service.
Bed Bug Control That's Thorough and Fast
When you call Witt for bed bug treatment in Penn Hills, you can expect a number of things:
A careful bed bug inspection by one of our experienced bed bug exterminators or highly trained canines.
Effective bed bug treatment through a revolutionary product called Aprehend® that uses fungal spores to infect an entire bed bug infestation, killing the colony in 4-10 days.
Bed bug-proofing - mattresses and box spring encasements help make your bed safe again.
Follow-up visits to ensure the problem is completely resolved.
Bed bug removal from Witt will eliminate an active infestation and act as a preventative measure against future infestations for up to 3 months. Don't wait to partner with us for bed bug services!
Termite Treatment In Penn Hills
If your home is not actively protected, it's particularly vulnerable to a termite infestation and the damage that comes with one. These insects are some of the most dangerous pests out there and whether your home is brand new or a century old, they can almost always find their way in. Termites are responsible for more than $5 billion worth of home damages each year. Fortunately, though, you aren't powerless to fight back and with us on your side, our termite control will keep your home safe all year! Get rid of termites right away with help from our local exterminators. When you sign up for our termite control in Penn Hills, we'll provide:
A full in-home termite inspection from a local expert. 
Careful and strategic placement of bait stations around your home.
A variety of termite treatment plans available to meet your specific needs.
Safe and reliable colony-eliminating products which thoroughly resolve your infestation. 
High-tech tools like the Sentricon Always Active termite monitoring system.
And much more! 
Rodent Control in Penn Hills
Mice and rats are sneaky and destructive pests. As the seasons change, rodents seek shelter along with food and water. They're content with wherever they can meet those needs, even if it's in your home. Once they make themselves comfortable, they can reproduce very quickly and soon enough, you have a rat infestation on your hands. Since rodents are so prolific, it's extremely important to seek professional rodent control. Witt Pest Management has more than 100 years of experience to rid your home or business of mice and rats in Penn Hills.
Our rodent control services include:
A thorough initial inspection

both inside and out by one of our rodent exterminators.

Sealing potential entry points

with the most versatile tools available.

A combination of traps and bait stations

placed as discreetly as possible.

A follow-up within two weeks

to monitor stations, remove rodents, and re-treat if needed
Whatever rodent problem you're facing, we have 24-hour customer support available for you! Contact Witt Pest Management today for comprehensive rodent control that you can rely on to get rid of mice and rats for good.
Commercial Pest Control in Penn Hills
When it comes to business success, pests can be a major roadblock. They deter customers and can damage your facility, impacting both reputation and profit. But with Witt Pest Management's same-day commercial pest control in Penn Hills, you can protect your business and get rid of pests for good. Our GreenPro-certified program offers a comprehensive approach to common commercial pests, including:
Education and School Systems
Hospitality and Hotels
Processing Plants
Office Buildings
Apartment Complexes
Shopping Centers
Research Facilities
Restaurants
Supermarkets
Warehouses
Our expert exterminators conduct thorough pest inspections to identify and target specific infestations. Then, we create a tailored, proactive treatment plan to eliminate pests at their source and keep them from returning. With our recurring service options and satisfaction guarantee, you can have peace of mind knowing your facility is in good hands. Don't let pests hold you back – contact Witt Pest Management for top-notch commercial pest control.