Image
100+ Years of Experience in Bed Bug Removal!
Serving Western Pennsylvania
Bed Bug Exterminator in Pittsburgh and Nearby Areas
Sharing your home with bed bugs is a nightmare—they reproduce quickly, spread throughout your entire home, and are extremely resilient. For proper bed bug elimination in greater Pittsburgh, PA, trust the experts at Witt Pest Management. With over 100 years of experience and the best products in the industry, there's no one more qualified!
Our Expert Bed Bug Control Services
It may be a tempting option, but throwing out your mattress won't solve your bed bug problem. In addition to hiding in your bed, these pests also hide in carpeting, on other furniture, along baseboards, and even behind electrical outlets. To completely eliminate bed bugs, you need professional bed bug treatment. 
Depending on your specific needs, our bed bug treatment service may include:
A comprehensive bed bug inspection of your home.
Targeted treatment of affected areas and common bed bug hiding places.
Advanced treatment with Aprehend®, a new and effective product.
Bed bug-proof mattress and box spring encasements.
Follow-Up Service with scope and number of visits tailored to your specific situation, designed to rid your space of bed bugs for good.
How Aprehend® Works To Treat and Eliminate Bed Bugs
Aprehend® is a non-toxic biopesticide used to eliminate bed bugs and provide residual protection. It contains Beauveria bassiana fungal spores, which are harmless to humans and pets but detrimental to bed bugs. We strategically apply Aprehend® in narrow bands along baseboards, bed frames, sofas, and other places these bugs frequent. Bed bugs will pick up spores as they walk through them and infect other bed bugs. After 4-7 days, all infected bed bugs are eliminated.
Our Bed Bug Inspections - Visual and K9 Inspections
The first step to becoming bug-free is knowing you have bed bugs. That's why we offer two highly-effective inspection options to confirm their presence. You can choose between a visual inspection conducted by a highly-trained bed bug exterminator or a canine inspection. These options will ensure that we get rid of bed bugs in your Pittsburgh home quickly and effectively.
Visual Bed Bug Inspection
One of our technicians will inspect your home from top to bottom, checking each room for signs of bed bugs. That includes fecal spots, shed bed bug skins, bloodstains, and seeing actual live bugs. If you suspect an infestation but we don't find anything, we'll install a Verifi detector, which mimics a human sleeping to draw out bed bugs. After a week, we'll return to re-inspect.
Canine Bed Bug Inspection
Our canine helpers go through extensive training that allows them to detect bed bugs with pinpoint accuracy. They can sniff out live bed bugs and their eggs, no matter how well they're hidden. This makes canine inspections faster and more accurate than visual inspections, plus we don't have to rearrange furniture or strip bedsheets.
Schedule Your Inspection From Our Bed Bug Exterminators Today
No matter the infestation you might have, our experts will identify them via our inspections, come up with a plan to eliminate them, and get back your peace of mind! Take back your home with the experts here at Witt Pest Management for bed bug treatments in Pittsburgh!
Our Guarantee
Should pests persist in between scheduled treatments, simply let us know and we'll re-service your home for no additional cost to you. That's our guarantee to you!
Image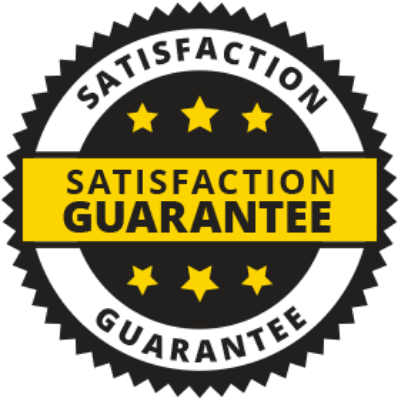 Service Areas
Bed Bug Treatment Service Area
Witt Pest Management has been providing the best bed bug extermination in Pittsburgh since 1908. We're proud to help our neighbors achieve pest-free homes and can't wait to help you! We also service the following areas in Western Pennsylvania; see what bed bug services we offer in a city near you:
Image