Image
Get Same-Day Pest Control in Fox Chapel!
What kind of problem are you having? Select all that apply.
Pest Control in Fox Chapel
The best way to eliminate pest problems in your Fox Chapel home is to partner with a professional pest control company like Witt Pest Management. Our home programs work to quickly eliminate current issues and provide the continuous protection needed to prevent future problems with insects and rodents inside of your Pennsylvania home. With pest control services that are tough on bugs but easy on the environment, there's no question that Witt is the best option to get rid of pests for good!
Our most comprehensive solution to pests is through our TopCare® Complete program. This program provides customers with protection from over 40 common household pests, easy and affordable payment plans, a thorough inspection, scheduled comprehensive treatments that are performed in the spring, summer, and fall, and priority service visits if needed in between our services visits at no additional charge to you! Other benefits to our TopCare® Complete program include pest-proofing and clean-up services, exterior pest treatments, termite control, and monitoring through the Sentricon® System with Always Active™, and a detailed report of the visit.
Contact us today to learn why our TopCare® Complete program should be your top choice for protecting your home and family against pests.
Image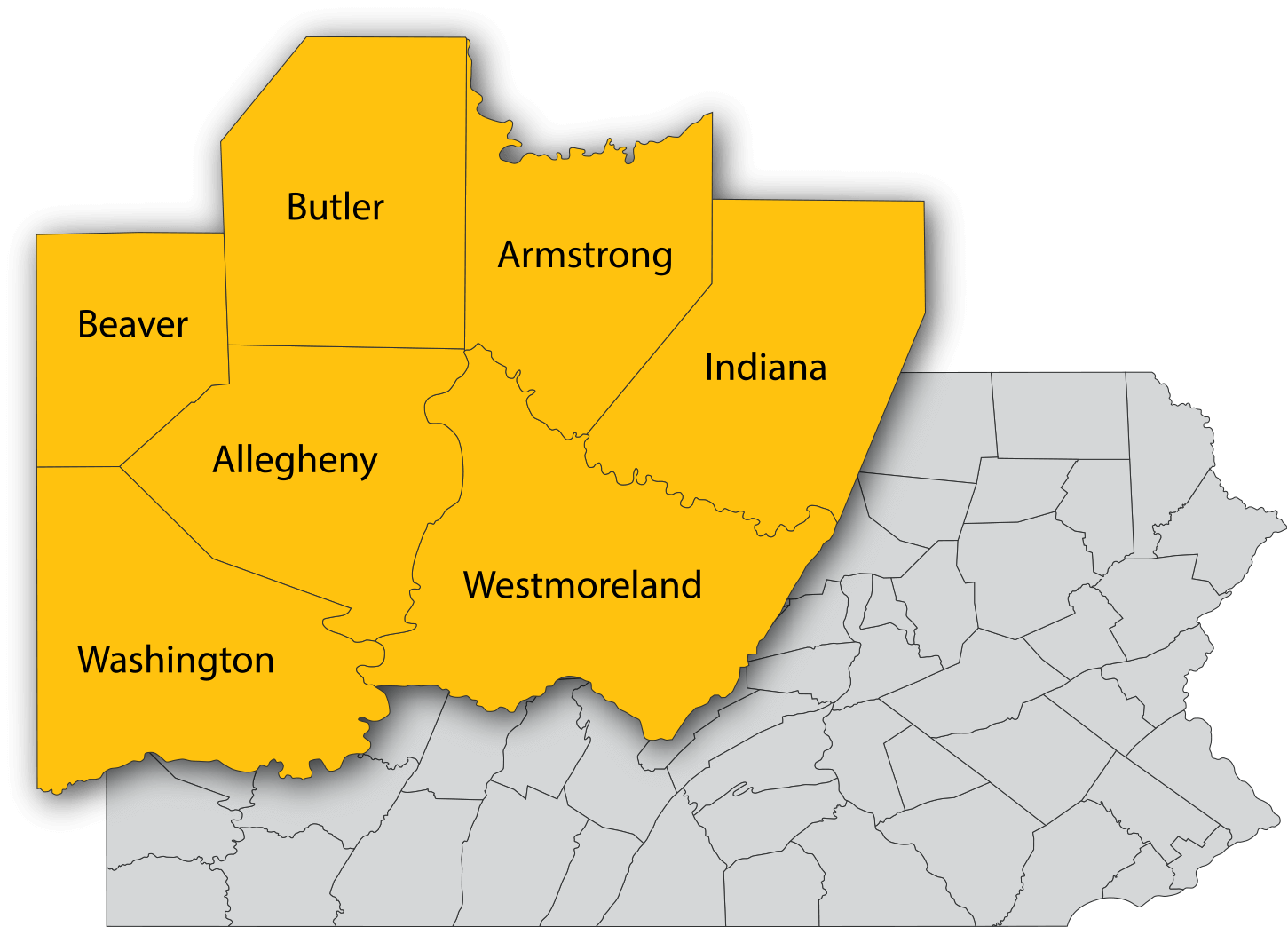 Commercial Pest Control in Fox Chapel
While Fox Chapel prides itself on being a residential borough it is still important to know how Witt Pest Management can provide the services needed to protect Pittsburgh area businesses from being damaged by pests.
At Witt, we defend businesses from bugs with our commercial pest control services, which are completed through our SmartPM® program (Service Methods Achieving Responsible and Thorough Pest Management). Through this program, we are able to provide our commercial customers with industry-leading commercial pest control services and only use pesticides when it is absolutely necessary. Witt protects property by performing thorough inspections, properly identifying insrcts, implementing treatment measures, and positive interactions.
Mice Control in Fox Chapel
Let's talk mice. In general, we all know that these small critters should be kept out of our homes at all costs. They spread disease, contaminate food, destroy personal property, and damage structural elements that can lead to fires and water damage. But do you really know how to keep them out of your home? If you are unsure, we have the answers! The professionals at Witt Pest Management want to offer you three easy, affordable ways that you can help to prevent mice from being attracted to your property and from finding their way inside of your home.
Declutter your home and property. Remove piles of organic debris and construction materials from your yard. Inside, remove clutter from the attic, basement, and/or closets. Mice love to hide and nest inside of clutter.
Inspect the exterior of your home. Sealing any cracks that are found big or small, in the foundation or exterior walls of your home.
Keep food in plastic or glass air-tight containers or inside of the refrigerator. Pick-up any uneaten pet food in-between feedings and store dry pet food in containers with lids.
If mice ever become a problem inside of your home, eliminate them quickly with our rodent removal services here at Witt. Our professionals can quickly get rid of mice from your home and keep them from returning year-round.
Termite Control in Fox Chapel
Eliminating and preventing problems with termites on your property couldn't be easier. To protect your home from invasive and damaging termites, the professionals at Witt highly recommend putting into place the Sentricon® System with Always Active™. This system works to completely eliminate entire colonies from properties and remains in place to prevent future colonies from causing issues on your property or in your home. Witt is authorized to install and maintain this ground-breaking, eco-friendly system. Each station is loaded with Recruit® HD termite bait, which termites actually prefer over wood, and is immediately available to termites once they enter the stations. The bait is available 24/7 and is effective for many years. Additional benefits to choosing Witt and Sentricon® System with Always Active™ include:
It only uses a small amount of ingredients which is embedded into the bait. It poses no hazards to groundwater.
No drilling digging or trenching is ever required to install Sentricon® System with Always Active™.
It is the only termite product to receive the Presidential Green Chemistry Challenge Award.
Bed Bug Treatment in Fox Chapel
The only thing anyone wants to do after a long day is relax in their bed. Feeling an itchy bite and something crawling on you is the last thing anyone would want, but sometimes bed bugs get into homes. Bed bugs are difficult to get rid of, so if you need to get rid of bed bugs, you need a professional.
Bed bugs are fast breeders, so the earlier you can identify an infestation, the faster you can take steps to stop them. Here are some of the warning signs you should be aware of so that you can identify a bed bug infestation early and stop it before it grows out of control:
Brown or red spots or streaks appearing on your bedding, furniture, or walls.
Shed skins from bed bugs molting.
Clusters of minuscule white eggs or eggshells.
Waking up with numerous small bites around your extremities.
If bed bug treatment in Fox Chapel is something your home needs, look no further than Witt Pest Management. We have professional bed bug exterminators to make sure your problem is taken care of right away. Our bed bug control package includes: 
A complete inspection of your home to determine the extent of bed bug infestation. 

A custom plan for complete bed bug removal.

3 treatment services performed every 2 weeks in order to get your home back to its relaxing and peaceful state. 

Mattress and box spring bed bug proofing.

And more!
Mosquito Control in Fox Chapel
Mosquitoes are more than just a buzz kill. Their annoying buzzing and the itchy stings they leave behind are only the tip of the iceberg: mosquitoes spread some dangerous and even deadly diseases, and their bites should be avoided if at all possible. However, with such large swarms and the ability to fly, what's to stop them from getting to your home?
The answer? In most cases, nothing. When it comes to mosquitoes, the only thing you can do is take steps to deter them from your yard and avoid giving them an incentive to stay. The biggest factor that attracts mosquitoes to a given property is the presence of pools of standing water that they can use as breeding pools.
Here are some general strategies you should use to mitigate mosquitoes around your home as much as possible:
Eliminate sources of standing water around your yard like flower pots, tires, toys, etc.
Ensure that your gutters and drains are working properly to carry water away from the home.
Treat any swimming pools or ponds with chemicals to prevent mosquitoes from using them for breeding.
Cut your grass frequently.
Plant mosquito-deterring plants like citronella, marigold, lavender, and catnip around the yard.
Have a year-round pest control strategy in place to stop mosquitoes and other pests.
Are mosquitoes killing your buzz? Contact us today and one of our professional technicians can perform an extensive inspection of your property to identify the source of the infestation before misting the property to ensure as complete a treatment as possible. In a typical treatment schedule, you receive repeat service every month to stop new mosquitoes from appearing, but we also offer one-time services for special occasions. 
Tick Control in Fox Chapel
Ticks are dangerous and difficult-to-treat pests that thrive in Fox Chapel's forests. The two most common dangerous ticks are the Blacklegged tick (or deer tick) and the Brown Dog Tick. Despite their names, both types of ticks are not picky about their blood meals, and will happily hop on the back of any mouse, squirrel, cat, or other woodland animals they find - and it is this behavior that usually takes them into residential areas. 
Ticks are known to transmit a number of dangerous diseases, including:
Lyme Disease
Rocky Mountain Spotted Fever
Anaplasmosis
Bourbon Virus
Ehrlichiosis
Borrelia Miyamotoi
And more
The dangers ticks pose to your family and pets make them a hazard you can't afford to allow around your home. Here are some tips to prevent ticks around your property:
Mow the lawn regularly. 
Trim back any vegetation away from the sides of the house. 
Wear long-sleeve shirts and pants when spending long periods of time outdoors. 
Avoid going into wooded areas around your property without proper clothing.
Check your skin and clothing thoroughly for ticks before returning inside.
Invest in flea & tick collars for your pets.
Seal any cracks or holes in your home's walls, roof, and foundations.
Unfortunately, even the best prevention steps can sometimes fail. When that happens, don't wait; contact the pest professionals at Witt Pest Management for help. We specialize in eliminating ticks, mosquitoes, bed bugs, and numerous other invasive pests from homes across Pennsylvania. If ticks have started biting around your property, don't wait: call Witt now for professional tick treatment.
Ant Control in Fox Chapel
In the spring and summer when temperatures soar, ants are an unfortunate part of life. There are dozens of recognized species of ants that call Pennsylvania home, but the most common inside homes are acrobat ants, citronella ants, crazy ants, odorous house ants, pavement ants, and destructive carpenter ants.
While each ant carries its own unique behaviors and quirks, they all pose the same threat of getting into your stored food items and ruining them. Here are some good tips and strategies you should use to protect your kitchen against the ants marching into it:
Repair any cracks or tears in your home's walls, roof, floor, and foundations.
Make sure windows and doors are closing effectively and completely, install door sweeps. 
Cut back any vegetation touching the sides of your home and mow the lawn often.
Ensure your gutters and drains are working properly.
Store outdoor garbage in sealed bins that ants cannot get inside.
Do not leave out any food overnight.
Clean up dropped crumbs and drink spills as soon as they happen.
Wipe down the kitchen counters after each meal.
Regularly inspect your home for any leaky pipes and have them fixed immediately. 
Use dehumidifiers to decrease moisture levels throughout the home.