Image
Get Same-Day Pest Control In Moon Township!
What kind of problem are you having? Select all that apply.
Pest Control in Moon Township
Finding a few ants in the kitchen or stink bugs in the attic might not be alarming, but one pest can easily turn into an infestation seemingly overnight. All it takes is a hole in a window screen, crack in the foundation, or any other small gap that pests can wriggle through. When that happens, trust Witt Pest Management. We'll solve your current pest problem while preventing future infestations to give you long-term protection.
Our pest control in Moon Township will protect you from:
Ants
Bed bugs
Termites
Mosquitoes
Rodents
Ticks
Stink bugs
Bees
Wasps
And more!
Local Experts with 100+ Years of Experience
While DIY treatments might seem like an easy way to get rid of pests, they can actually make the problem worse and only add to your frustration. For an easier solution, trust our pest control in Moon Township. We have over 100 years of experience and always use the best products available.
When you partner with our expert exterminators, we will:
Inspect your home to determine where bugs are hiding and how they're getting inside.
Create a custom treatment plan based on your home's unique needs.
Target existing pests to eliminate them at their source.
Pest-proof your home by blocking off small gaps with sealant and steel wool.
Remove cobwebs and egg sacs from your home's exterior.
Schedule recurring treatments to keep pests away.
Image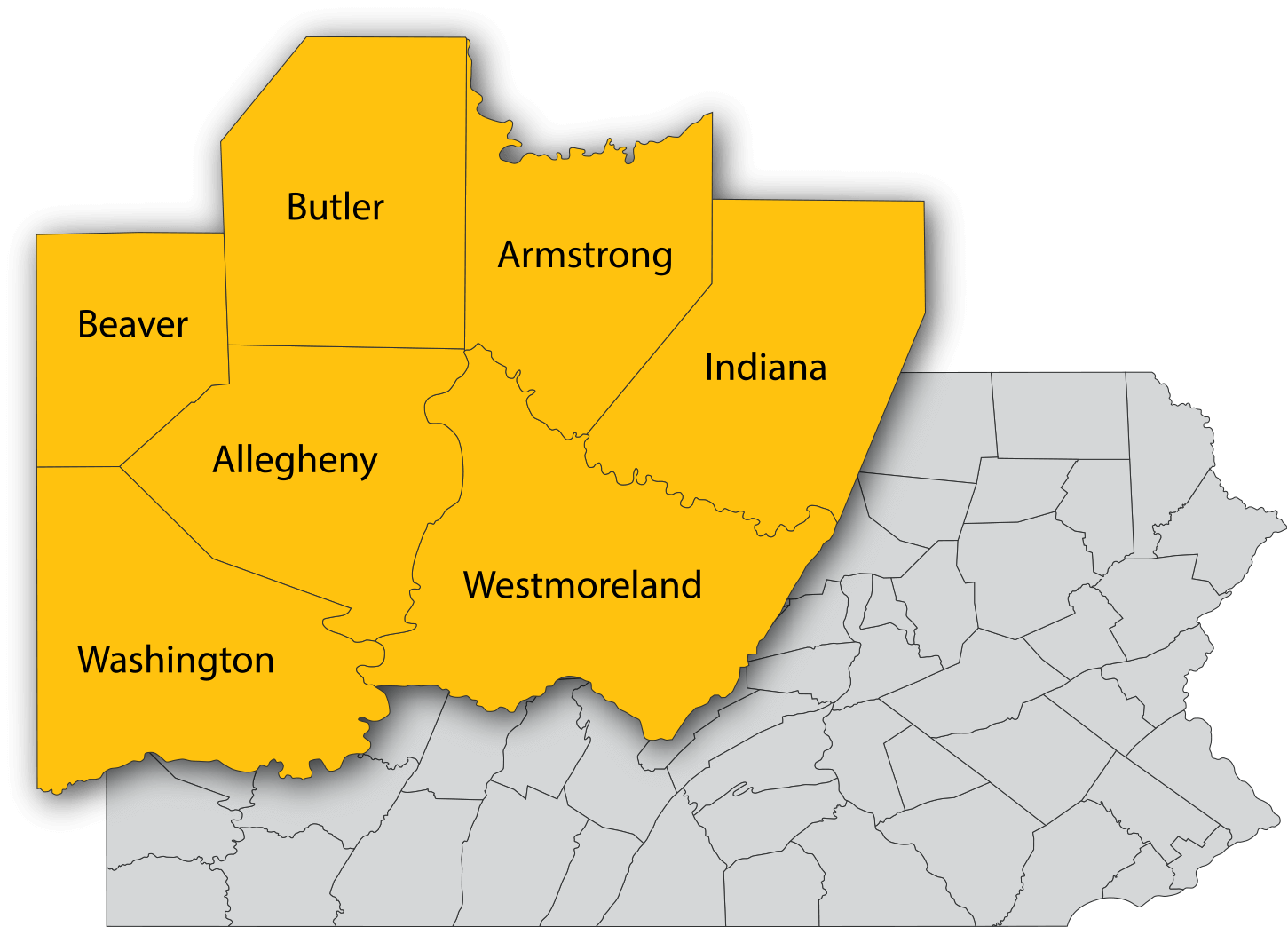 Same-Day Relief from Pests
Pest infestations can happen to anyone at any time. That's why we're always ready to jump into action! We offer same-day pest control in Moon Township for the fastest relief possible. All you have to do is give us a call Monday-Friday and we'll be there in just a few hours. If you have a problem outside of business hours, we also have 24-hour phone lines.
Bed Bug Control in Moon Township
Bed bugs are parasites that hitchhike into our homes and invade beds, furniture, electrical outlets, baseboards, floor crevices, wall voids, and more. Once tucked away, they will breed and increase their colonies with the homeowner being none the wiser. Once discovered, a bed bug infestation will cause sleepless nights and stressful, anxiety-ridden days. DIY attempts seldom if ever, work to completely eradicate these elusive pests leaving the homeowner to repeat the process a few weeks down the road. If bed bugs manage to make their way into your home or business, turn to the trusted team of bed bug experts here at Witt Pest Management for help. We are experts at getting rid of bed bugs and can accomplish complete elimination of all stages of bed bugs quickly and discreetly.
 
Witt offers several bed bug control options including:
Human and K-9 Inspections
Bed Bug Heat Treatments
Integrated Bed Bug Treatments
Box Spring and Mattress encasements
Content Management Service
If you suspect that bed bugs have invaded your Moon Township home, contact the bed bug control experts at Witt Pest Management today to schedule a bed bug inspection. We will take the time to discuss with you proper treatment and preparation requirements so that eliminating bed bugs in your home will be safe, fast, and effective.
Termite Control in Moon Township
Termites are very destructive creatures that can cause extensive damages to homes before the homeowner is even aware they have invaded. This elusive trait makes it necessary for homeowners to protect their homes from this damage and from the costly repairs that accompany them by putting in place an effective year-round termite monitoring and control system like the one offered by Witt Pest Management.
Our termite specialists are authorized operators of the most advanced and most effective termite baiting system available. The Sentricon® System with Always Active™ is continually working to monitor and eliminate termites from your property through the use of discreet and non-invasive bait stations strategically placed around your property. Equipped with Always Active™ technology, loaded with Recruit® HD termite bait, and monitored by our highly trained experts, Sentricon® with Always Active™ is the most effective way to keep termites under control and away from your home. To learn more about this effective termite solution or any of the other effective termite control options that we offer, simply give us a call today.
Mosquito Control in Moon Township
Mosquitos are considered by some to be the most dangerous pests on earth due to their reputation for carrying diseases like West Nile Virus and malaria. While the many creatures that feed on mosquitoes would disagree, the tiny bloodsucking insects are certainly not welcome in your home or swarming around your yard. DIY mosquito solutions often don't get rid of mosquitoes. Typically only a professional mosquito control strategy can give results that last. When you trust Witt Pest Management for mosquito treatments, you can expect:
A complete inspection

by one of our mosquito exterminators to find breeding areas and hiding places.

Treatments tailored to the needs of your home or business

for the best results.

Perimeter applications that give lasting protection.

24-hour phone lines

for customer service you can count on.
You don't have to put up with mosquitos or spend your time on ineffective DIY solutions. Call Witt Pest Management for comprehensive mosquito control that lasts.
Rodent Control in Moon Township
Rodents are startling when you find them in and around your home, especially because these pests can't be swatted away or squashed with a shoe when they take you by surprise. Rats and mice may seem cute at first, but when they get inside they can create significant property damage. If you suspect rodents are taking refuge in your home or business, you should call the experts at Witt Pest Management for rodent control. When you do, one of our experienced rat exterminators will:
Perform an interior and exterior inspection

to check for rodent activity or entry points.

Seal off entry points

where necessary.

Place traps and bait stations

strategically and discreetly.

Return within two weeks of initial treatment to follow-up

, for complete rodent removal.
And if rodents return in between treatments, we will re-treat for free so that you can rest easy knowing that your home will be rodent-free. Get rid of mice and rats for good! 
Why Choose Witt Pest Management
Witt Pest Management is a local, family-owned, and operated pest control company with deep roots in our community. When you contact Witt, you are much more than a number; you are a valued neighbor and friend. We work hard to ensure your complete satisfaction with the pest control services that we provide because customer service and satisfaction are our top goals. We have been working hard to eliminate local pest pressures for more than 108 years and have earned a reputation as an industry leader from our peers.
We are one of only 3% of pest control companies in the U.S. that have achieved QualityPro certification! You can trust our commitment to you which includes providing safe, effective services with the highest quality care possible. Don't want to take our word for it? Check out our reviews here or ask one of the thousands of your friends and neighbors that have turned to Witt Pest Management for their pest control needs; then give us a call to discuss the details.