Image
Pest Control in North Hills Since 1908
What kind of problem are you having? Select all that apply.
Pest Control in North Hills
Like it or not, bugs are a part of life. But with the right team on your side, you don't have to worry about them in your home. Here at Witt Pest Management, we provide local pest control in North Hills, Pennsylvania, with over 100 years of experience. Our exterminators are here to provide you with same-day service and effective solutions to keep your home or business pest-free.
Call us today for protection against:
Ants
Bed bugs
Termites
Mosquitoes
Rodents
Ticks
Stinkbugs
Bees
Wasps
And more!
Family-Owned and Operated Pest Control
Being a family-owned and run business, our foremost concern is the safety and well-being of your family. We guarantee excellent service through our team of QualityPro-certified Pittsburgh exterminators, who undergo more rigorous and comprehensive training compared to regular exterminators. The outcome is swift, efficient, and family-friendly pest control solutions for you. 
Image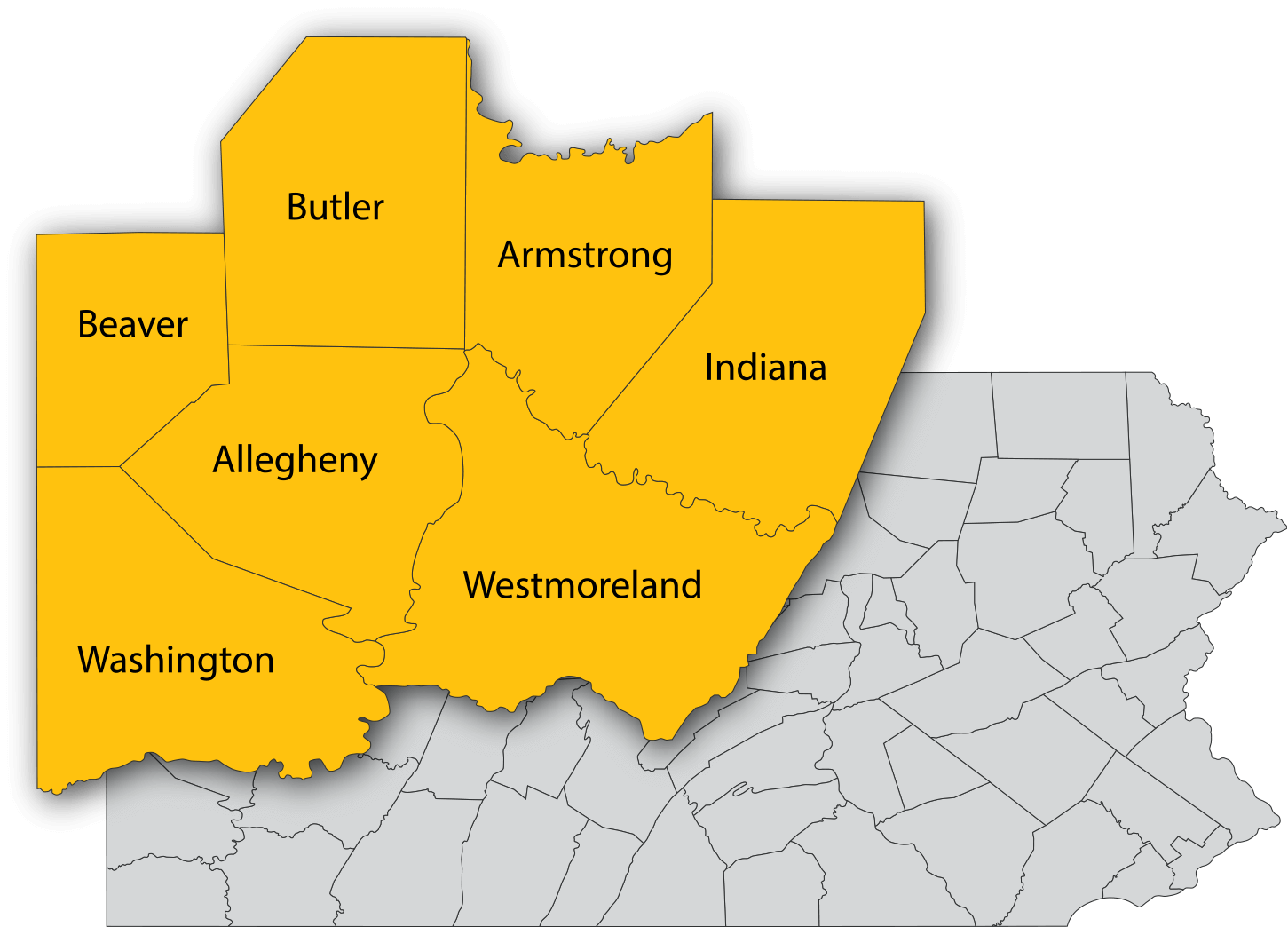 Bed Bug Exterminator in North Hills
Are bed bugs ruining your sleep and taking over your home in North Hills? Don't worry; our expert exterminators are here to help you get rid of bed bugs for good. With our comprehensive approach and family-friendly treatments, you can finally sleep peacefully again. Here's what you can expect:
Visual and K9 Bed Bug Inspections: Our highly-trained exterminators will thoroughly inspect your home using visual inspection techniques or the accuracy of our specially trained canines, ensuring we detect every hidden bed bug.
Family-Friendly Treatments: We use advanced and safe chemical treatments that are tough on bed bugs but gentle on your family and pets. Rest easy knowing that our treatments are effective and family-friendly.
Highly Effective Chemical Treatments: Our experts are equipped with the latest tools and techniques to eliminate bed bugs from your home. We strategically apply the most effective chemicals to treat affected areas and common hiding places.
Satisfaction Guaranteed: We stand behind the quality of our work. If you're not completely satisfied with our bed bug control in North Hills, we will work with you to make it right.
Rodent Exterminator in North Hills
Are you tired of dealing with rats and mice in your North Hills home? Look no further than our top-notch rodent control service. We have tailored our services specifically for North Hills, Pennsylvania, where the weather and rampant construction projects create the perfect conditions for rodent infestations. With our expertise, we can help you prevent and exclude these invaders from your home. Here's why you should choose our rodent services:
Complete Rodent Inspection: Our skilled technicians will thoroughly inspect your home, both inside and out, to identify any signs of rodent activity or potential entry points. This allows us to address the root cause of your rodent problem, not just the symptoms.
Exterior Rodent Baiting: We strategically place tamper-resistant bait stations around the exterior of your home to effectively lure and eliminate rats and mice. This targeted approach ensures quick and efficient removal.
Interior Trapping: For added control, we use a combination of products and devices placed discreetly in your home to physically trap and monitor rodent activity. This allows us to monitor the effectiveness of our treatment and make necessary adjustments.
Recurring or One-Time Service with 2 Follow-Ups: Whether you prefer ongoing protection or a one-time service, we've got you covered. We offer flexible options tailored to your specific needs. Plus, we provide two follow-up visits to re-inspect, remove rodents, and retreat if necessary.
Termite Exterminator in North Hills
Unseen and destructive, termites can silently wreak havoc on your home's structure. Don't let them compromise your peace of mind. Discover our specialized termite solutions, backed by over 100 years of experience in Pennsylvania. When you call Witt for termite control in North Hills, you'll receive: 
Comprehensive Termite Inspections: Our certified specialists will conduct thorough termite inspections to identify any signs of infestation and develop a tailored treatment plan.
Sentricon® System: Our termite control service incorporates the advanced Sentricon® System with Always Active Technology. This innovative baiting system eliminates entire termite colonies, including the queen, ensuring long-term protection for your home.
Ongoing Control and Monitoring: Termites are persistent pests, and to ensure complete eradication, we provide ongoing termite control and monitoring services. Our team will visit your home every 30 days to assess the situation and make necessary adjustments to keep your property termite-free.
A Termite-Free Home, Guaranteed: Our team won't stop until you're satisfied. Call us today to experience the difference!
Tick & Mosquito Exterminator in North Hills
Say goodbye to pesky mosquitoes and ticks in North Hills, PA. Our mosquito and tick control services are here to provide you with the relief you deserve. With our expert technicians, you can finally take back control over your yard. Here's what our service offers:
Thorough Inspection: We'll thoroughly inspect your property to identify mosquito breeding grounds and areas where ticks hide. This allows us to create a tailored treatment plan that targets the specific needs of your yard.
Fogging: Our EPA-approved liquid sprays are highly effective in reducing the population of mosquitoes and ticks. We use fogging techniques to ensure comprehensive coverage and maximum results.
Larvicides in Targeted Areas: We strategically apply larvicides in areas where mosquitoes breed, preventing them from becoming a nuisance in your yard. This proactive approach helps to eliminate future generations of these pests.
Mosquito Traps: We use specialized mosquito traps to attract and capture these annoying insects. This further reduces their numbers and provides you with a more enjoyable outdoor space.