Image
Get Same-Day Pest Services in Pittsburgh
What kind of problem are you having? Select all that apply.
Pest Services In Pittsburgh
Pest control may seem overwhelming, especially if you've tried to tackle an infestation on your own. For a reliable experience, trust our pest control in Pittsburgh. Our friendly exterminators will take care of all the hard work for you, combining reactive and preventative treatments to ensure you enjoy long-term protection from pests.
Custom Treatment For Long-Term Protection
It's easy for pests to find their way into your home, often without you even noticing. Unfortunately, it's not as easy to get rid of them. That's where we come in! Our pest control in Pittsburgh is designed to meet your unique needs for the most efficient treatment possible. We treat every corner of your home, ensuring you get great results every time.
When you trust our exterminators in Pittsburgh, we will:
Carefully inspect your home to determine what pests are present and how they're entering your home.
Create a custom treatment plan based on our inspection findings and your specific concerns.
Use effective products to quickly eliminate pest infestations and put your mind at ease.
Seal off small gaps and openings that pests can use as entry points.
Schedule follow-up treatments to keep your home pest-free all year long.
Maintain open and honest communication throughout treatment.
Image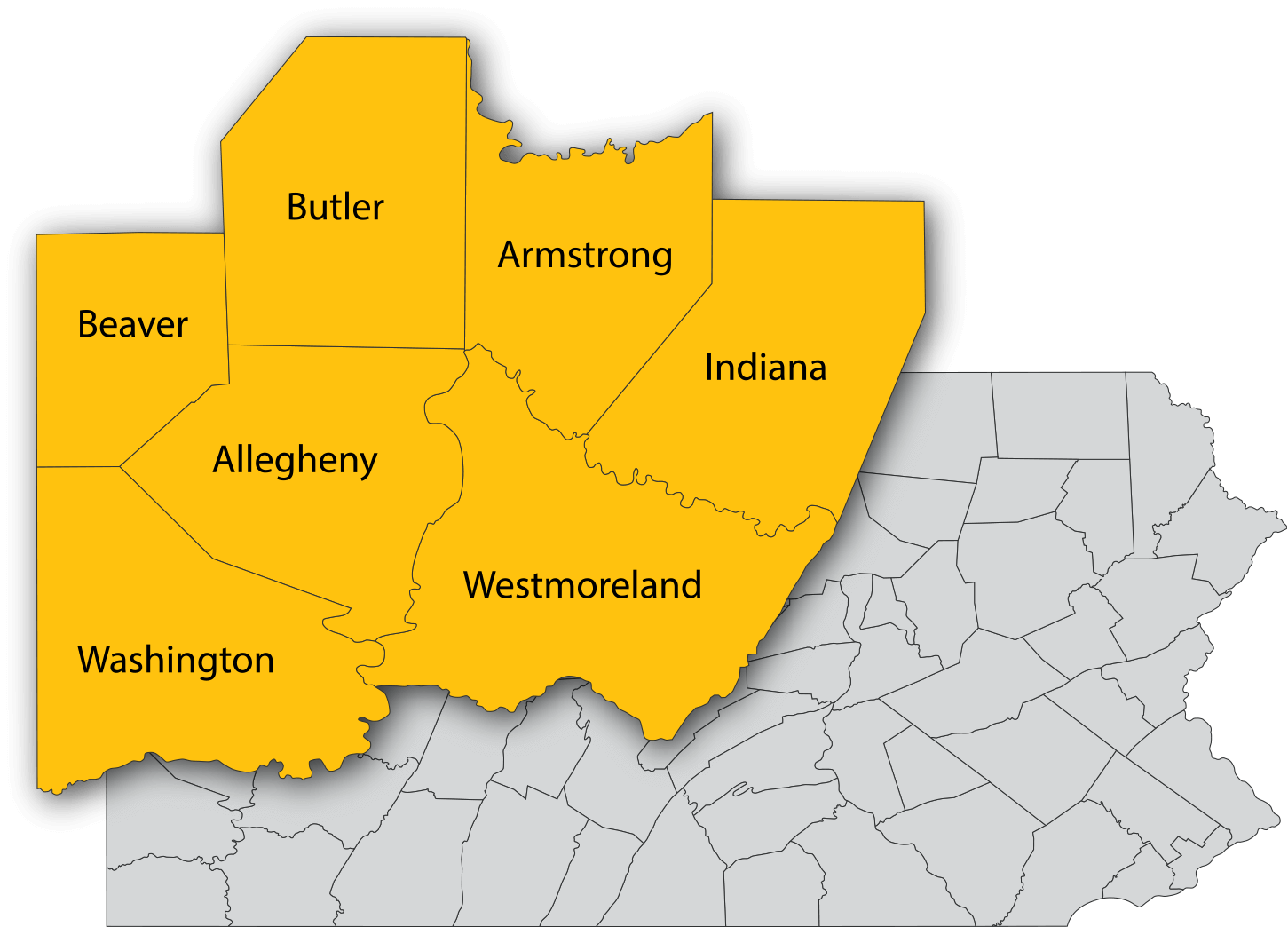 Immediate Relief With Same-Day Pest Control Service
Sharing your home with pests is not only stressful, it can even be dangerous. To give you the immediate relief you deserve, we offer same-day pest control in Pittsburgh. When you call before noon, one of our expert exterminators will be there in just a few hours to eliminate pests, letting you get back to normal in no time.
Bed Bug Treatment in Pittsburgh
When you're dealing with bed bugs, you want them out fast. Our bed bug treatment in Pittsburgh uses Aprehend®, one of the most advanced products on the market. This treatment is a biopesticide that contains fungus spores that kills bed bugs, but are completely harmless to people and pets. As these bugs crawl around, they transfer the fungus to each other until the entire infestation is gone—including the bed bugs that never came out of hiding!
When you choose our bed bug treatment in Pittsburgh, we will:
Complete a thorough inspection, performed by a trained canine or one of our bed bug exterminators.
Install box spring and mattress encasements to prevent future bed bug infestations.
Return for three follow-up visits spread out across six weeks to ensure all bugs are gone.
It's time to take back your home with the expert help of Witt Pest Management! Contact our professional technicians and get rid of bed bugs today!
Rodent Control in Pittsburgh
Having a rodent infestation isn't only unsettling, it can be dangerous. Rats and mice can contaminate your food, destroy insulation, and chew through electrical wires which increases your risk of a fire. For relief you can count on, choose our rodent control in Pittsburgh. We have over 100 years of experience, so you can feel confident that you're in the most capable hands.
When you partner with us for rodent control in Pittsburgh, we will:
Inspect your home to find out how rodents are getting inside.
Seal off entry points using caulk, wire mesh, or expanding foam for rodent-proof repairs.
Strategically place bait stations and traps in your home and along the exterior.
Return for a follow-up to check the traps, remove rodents, and re-treat as needed.
Termite Treatment in Pittsburgh
Termite colonies house hundreds, if not thousands, of insects. The ones you see are only a fraction of the total infestation, making them a serious threat to the safety of your home. To ensure we completely eliminate them, our termite treatment in Pittsburgh uses the Sentricon® System, a scientifically-proven bait system. Here's how it works:
One of our termite exterminators in Pittsburgh will place the bait stations around the perimeter of your home.
Termites are drawn to the bait, not your home, and bring it back to their colony.
The bait spreads, killing worker termites who are responsible for foraging.
Without food, the colony collapses and is completely eliminated.
It's time to protect your home and your family with expert termite treatment services in Pittsburgh with the help of Witt Pest Management! Contact us today and get a same-day termite treatment!
Mosquito Control in Pittsburgh
Instead of relying on smelly candles or greasy bug spray to protect you from mosquitoes, trust Witt Pest Management. Our mosquito control and removal in Pittsburgh will noticeably reduce the number of mosquitoes in your yard, help protect you from itchy bites and potential diseases like dengue and malaria. With our same-day service, you won't even have to wait to start treatment. It's never been easier to get rid of mosquitoes!
Our mosquito treatment includes:
An inspection

to determine where mosquitoes are breeding and hiding.

Treatment tailored to your property's unique needs.

Strategic perimeter applications

to keep you protected all season long.

One-time service

for special events.
Commercial Pest Control in Pittsburgh
Protect your business with our same-day commercial pest control in Pittsburgh. At Witt Pest Management, we are GreenPro certified, meaning our services are environmentally friendly and safe for your property. With over 100 years of experience, we specialize in general pest control for a variety of industries. Don't let common commercial pests deter your customers - trust our expert exterminators to get rid of them for good.
Choose Witt Pest Management for your commercial pest control for the following businesses:
Schools
Hotels
Research facilities
Office buildings
Grocery stores
Shopping centers
And more!