Image
Get Same-Day Pest Control In West Mifflin Today!
What kind of problem are you having? Select all that apply.
Pest Control in West Mifflin
It's extremely easy to attract pests to your home; a dripping faucet, crumbs on the counter, or dishes in the sink can all act as an invitation. Before you know it, your home is overwhelmed by an infestation. But it doesn't have to be that way! Our pest control in West Mifflin will quickly get rid of pests, letting you get back to normal in no time.
Our exterminators treat for pests such as:
Ants

Bed bugs

Termites

Mosquitoes

Rodents

Ticks

Stink bugs

Bees

Wasps

And more!
Pennsylvania's Pest Experts Since 1908
We've been in business since 1908, so we've seen almost everything! That means there's no infestation that's too big or too intimidating for our exterminators in West Mifflin. We always get started by inspecting your home for hiding places and entry points that pests use, then create a custom treatment plan based on our findings. From there, we will:
Eliminate pests

using targeted, powerful treatments.

Pest-proof your home

by sealing off small entry points with sealant and steel wool.

Remove bothersome cobwebs

from your home's exterior.

Schedule treatments throughout the year

to keep pests out year-round.

Share a detailed service report

so you know exactly what treatments we did.
Image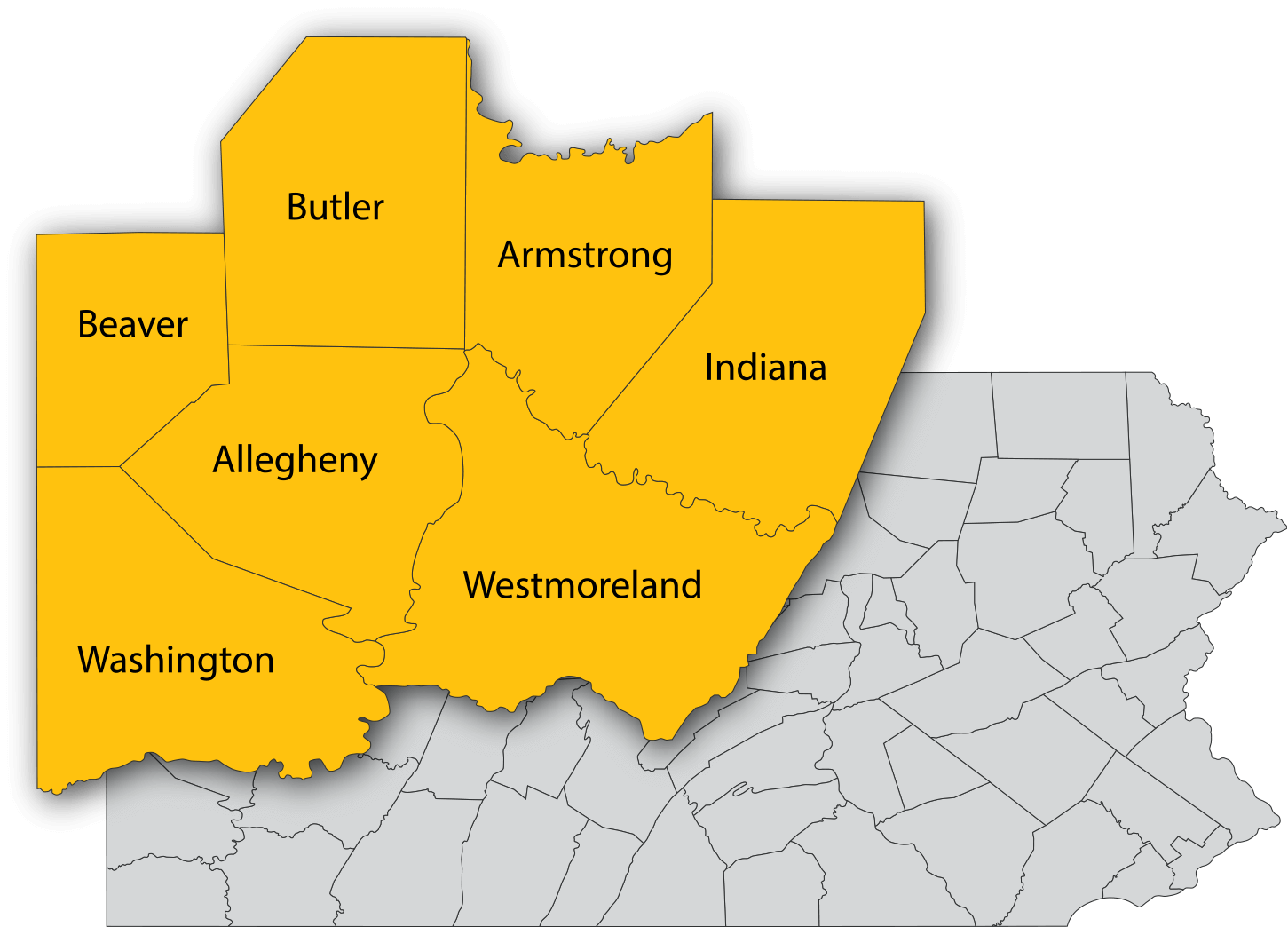 No Need to Wait with Same Day Service
Pest problems happen to everyone, despite your best efforts to prevent them. We're proud to offer same-day pest control in West Mifflin to give you the relief you deserve without the wait. Simply give us a call Monday-Friday and one of our friendly exterminators will be at your door the very same day. If you have problems or questions outside of business hours, our phone lines are open 24 hours a day.
Commercial Pest Exterminator in West Mifflin
Nothing can pose a greater risk to your business than pests. All it takes is one person to see a mouse, cockroach, or wake up to bed bug bites, and business can dwindle from there. In addition to lost business, having a pest problem in your business can cause damage to the structure of your business, damages to expensive equipment, or force you to close the doors for treatment. Because we understand all of this, we work with you to come up with a plan to help you keep the pests out and to get rid of them quickly if they manage to find a way in. Call our West Mifflin exterminators to learn more about commercial pest control options in your area.
Termite Exterminator in West Mifflin
When it comes to termites, there's no time to mess around! These pests can quickly cause thousands of dollars in structural damage, leaving you to pay the repair bill. Luckily, there's a better way. Our termite treatment in West Mifflin uses science to eliminate existing colonies while preventing future infestations. Here's how it works:
A termite exterminator places Sentricon bait stations around the perimeter of your home.
The pests take the bait and share it, preventing the colony from being able to molt.
When termites can't molt, they die, causing the colony to collapse from the inside.
The infestation is eliminated without using invasive treatments or hazardous material.
Bed Bug Exterminator in West Mifflin
Bed bugs can easily hitchhike into your home without you noticing. Once inside, they hide under mattresses, in carpets and rugs, behind picture frames, and anywhere else they can fit. To get rid of bed bugs, we use Aprehend®, a non-toxic biopesticide. It uses fungal spores that are safe for people and pets but deadly to bed bugs.
Our bed bug treatment in West Mifflin also includes:
A thorough inspection to determine what rooms are affected.
Strategic treatment around beds, baseboards, and other common hiding places.
Mattress and box spring encasements to prevent future infestations.
Follow-up service to ensure your home is bed bug-free.
Rodent Exterminator in West Mifflin
Rats and mice are the last things you want in your home! Not only can a rat infestation be stressful, it can put your loved ones at risk. Instead of trying to eliminate them on your own, trust our rodent control in West Mifflin. We use the best products available, and keep them out of reach from curious kids and pets. You'll get the relief you deserve while maintaining your peace of mind!
When you partner with us for rodent removal, we will:
Complete a thorough inspection to search for entry points and nesting sites.

Get rid of rats and mice with tamper-resistant bait stations and traps.

Seal entry points with caulk, wire mesh, and foam to prevent future infestations.

Follow up within 7-14 days of your initial treatment to check traps and remove rodents.

Re-treat for free in between scheduled visits if rodents persist.