Image
Get Same-Day Pest Control In Gibsonia
What kind of problem are you having? Select all that apply.
Pest Control in Gibsonia
Just outside of Pittsburgh proper you will find the quaint community of Gibsonia, Pennsylvania. Gibsonia offers residents beautiful homes, big-city excitement, and a sense of old-fashioned neighborhoods. Business is booming and job opportunities abound in this perfect community we call home, but the pressures that unwanted bugs cause are booming as well. Bed bugs, mosquitoes, termites, and more love to live, breed, and feed here; which means your home or business needs the expertise of a trusted exterminator to keep it safe from the damage and disease that unwanted pests can cause.
Fortunately, for over 100 years, the experts at Witt Pest Management have been on the front lines in the greater Pittsburgh area. As Pittsburgh's oldest and most advanced family-owned pest control company, Witt uses innovative techniques and cutting-edge technology to protect homes and businesses from the harmful effects of pests. When harmful or nuisance bugs or rodents come calling be sure that you have our experts on your side. Our team will protect you from:
Image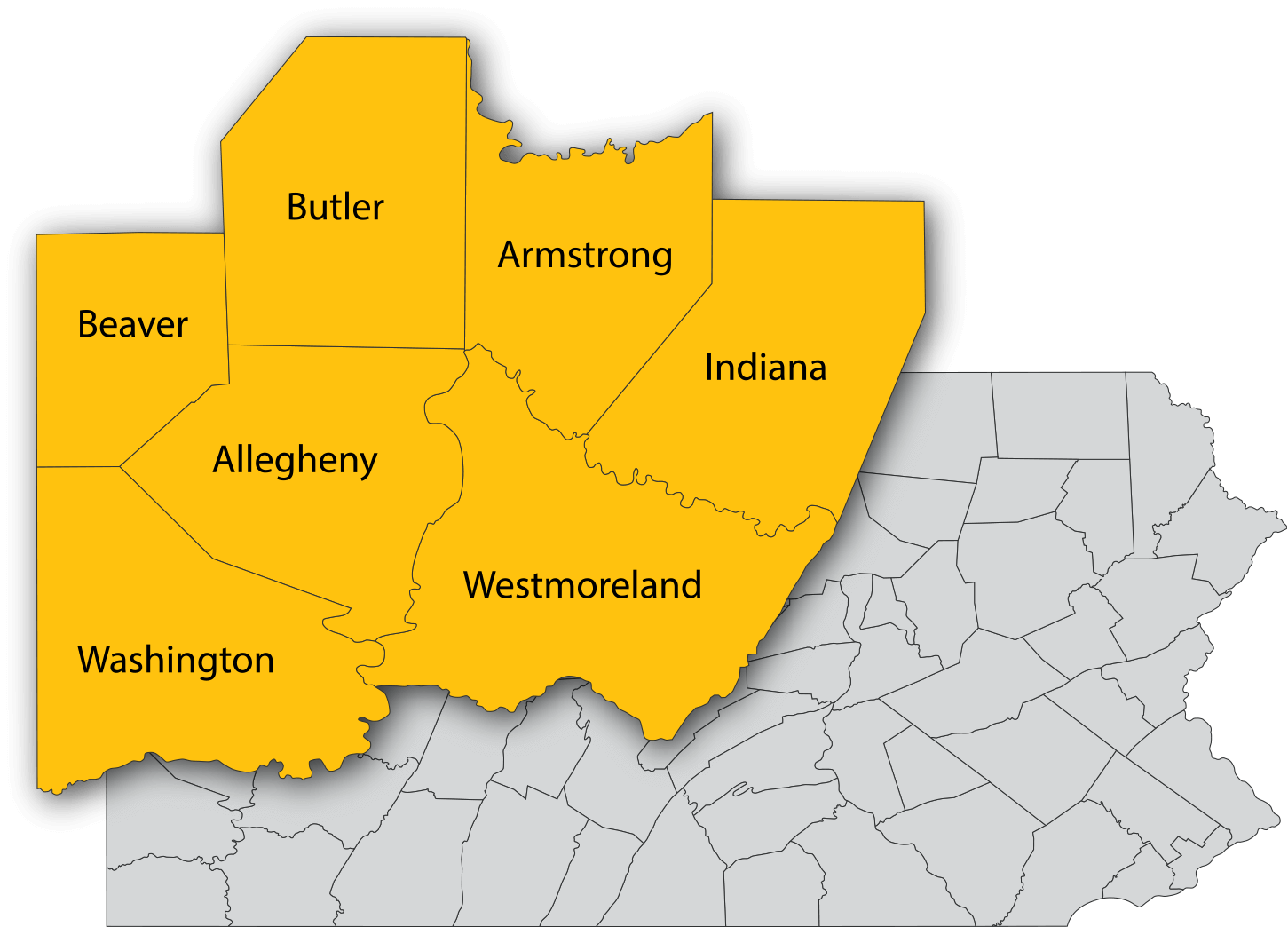 Pest Control Services In Gibsonia, PA
One of the best things that you can do to protect your Gibsonia home from nuisance insects like ants and stink bugs; dangerous disease-spreading pests like mice, cockroaches, and mosquitoes; and harmful damaging bugs like termites, and carpenter ants is to partner with Witt Pest Management for year-round protection. Our innovative and effective pest control plans help to protect homes from over 40 common household invaders. Whether you choose TopCare®, TopCare® Plus, or the all-inclusive TopCare® Complete plan, you can know that it comes backed by the Witt reputation for quality service and proven effectiveness in protecting your home from pests. Plus, we stand behind all of our year-round services with the Witt pest-free guarantee. 
Bed Bug Treatment in Gibsonia, PA
If there is one universally loved thing in the world, it's a good night's rest. Without it, the next morning you will feel unprepared to handle your day. A bug biting you while trying to get some sleep and leaving you itchy is an even worse feeling. If you're encountering bed bugs, it is time to get rid of them with bed bug treatments so you can get some rest.
Sleep easy knowing you are bed bug free! 
Witt Pest Management has bed bug exterminators, with expert training, who are committed to keeping your home bed bug free. We're so committed to helping you get rid of bed bugs, that we're currently offering $50 off bed bug control. Our bed bug removal plan offers the following: 
An inspection performed by a professional bed bug exterminator

or use of a canine to identify problem areas of infestation. 

Customized plan to get rid of bed bugs

from your home with the use of non-toxic pet-friendly products for elimination.

Bed bug-proof mattress and box springs

to keep you safe while you sleep. 

Follow-up services

to make sure the bed bugs won't bother you again.
Termite Treatment in Gibsonia, PA
Causing over $5 billion dollars in damage to U.S. homes annually, termites are the last thing anyone wants on the property. To make matters even worse, most homeowner's insurance policies won't cover the damage, leaving you with a big bill and an even bigger headache.
To get rid of termites and keep them away from your home for good, our team at Witt Pest Management utilizes the Sentricon® System—a specialty baiting system designed for long-term termite control and protection.
When you enroll in our termite protection plan, you can expect:
A comprehensive inspection

by a specially trained termite exterminator of your property.

Strategically-placed bait stations

placed around your property for full coverage.

Complete elimination and removal of all termites

on your property.

Annual visits to check on the bait station

to be sure it provides constant protection.
Don't deal with termites for a second longer than you have to. Give our 24-hour phone lines a call to schedule your termite inspection.
Rodent Control in Gibsonia, PA
Mice and rats are resilient creatures that can thrive in many different conditions, from bustling cities to more rural landscapes like here in Gibsonia. Wherever they roam, their main priorities are food, water, and shelter. Unfortunately, human homes check all of those boxes and when given even a tiny opening, rodents can make their way inside. 
A rat or mouse infestation can get out of hand very quickly and pose several health and safety risks. That's why it's important to call in the seasoned professionals at Witt, who will:
Thoroughly inspect your home to assess the extent of the problem.
Create a customized treatment plan according to your home and your needs.
Seal entry points as needed using the best available tools.
Place tamper-proof, discreet devices like traps and bait stations.
Return within 7-14 days for any further rodent removal or monitoring.
If you need to get rid of mice and rats efficiently for the long term, call the rodent exterminators at Witt today for high-quality treatments you can trust. 
Tick & Mosquito Control in Gibsonia
Say goodbye to pesky mosquitoes and ticks in your Gibsonia yard with our expert mosquito and tick control! Our team of experienced technicians offers a variety of customized treatments to fit your unique needs. Here's what you can expect when you choose us for mosquito and tick control in Gibsonia:
Free inspection to identify breeding grounds and hiding spots
Fogging to quickly and effectively eliminate current mosquito populations
EPA-approved liquid sprays to prevent future infestations
Larvicides in targeted areas to prevent mosquito breeding
Mosquito traps to catch and eliminate even more pests
Recurring treatments from April to October to ensure long-lasting results
With our top-notch mosquito control in Gibsonia, you can finally enjoy your yard without the annoyance and health risks of these pests. Plus, our exceptional customer service and 24-hour phone support ensure that you always have access to the help you need.
Don't let mosquitoes and ticks ruin your outdoor fun. Contact us today to schedule your free inspection!
Commercial Pest Control in Gibsonia
Attention Gibsonia business owners! Are you tired of common pests invading your commercial property and deterring customers? Look no further than Witt Pest Management - our same-day commercial pest control in Gibsonia is here for you. With over years of experience and GreenPro certification, our experts provide general pest control services to a wide range of properties, including:
Education and School Systems
Hospitality and Hotels
Processing Plants
Office Buildings
Apartment Complexes
Shopping Centers
Research Facilities
Restaurants
Supermarkets
Warehouses
And more.
Our thorough pest inspection and tailored treatment plans are designed to get rid of any unwanted pests while protecting your business. Don't let pests impact your profit and reputation, trust our exterminators to provide recurring services and ensure long-term results. And with our satisfaction guarantee, you can rest assured that your property is in good hands. Contact us today to protect your business from pesky pests!